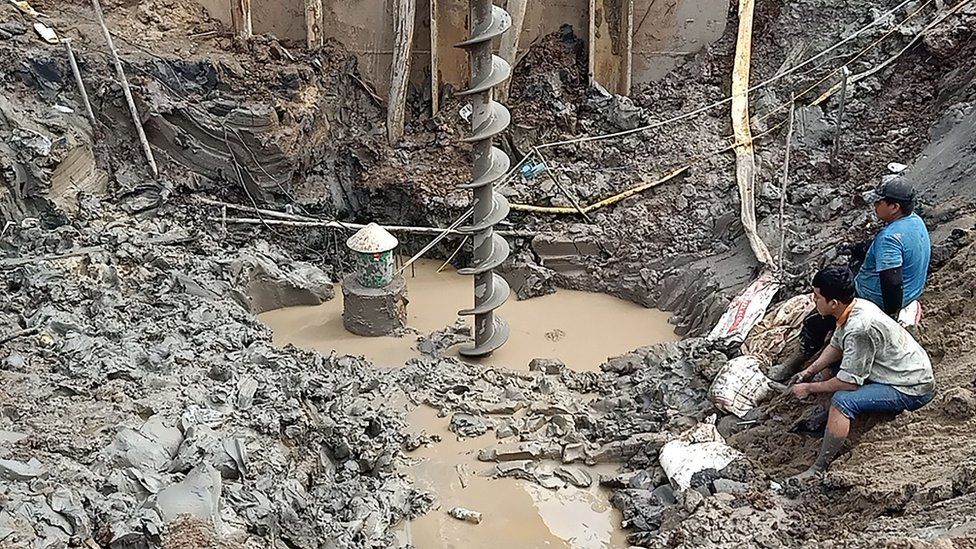 There is "limited" hope over rescuing a 10-year-old Vietnamese boy who has been trapped in a concrete pillar for three days, rescuers say.
Thai Ly Hao Nam fell into the 25cm (12-inch) wide shaft of the pillar while looking for scrap metal in southern Vietnam on New Year's Eve.
Soldiers and engineering experts have been removing mud and water in an attempt to bring the pillar up.
The boy is likely to be badly injured if he does survive, one official said.
"Hope for him to be alive is limited," said Doan Tan Buu, a local official in Dong Thap province where the accident happened.
Oxygen has been pumped into the 35m-deep support pillar to help the boy breathe.
The 10-year-old was heard crying for help after he fell into the pillar, but rescuers said they received no response from him on Monday as they lowered a camera down to try to locate where he was.
Around 100 soldiers and professional equipment have been deployed at the site since Saturday. The area has also been sealed off from the public while the rescue effort takes place.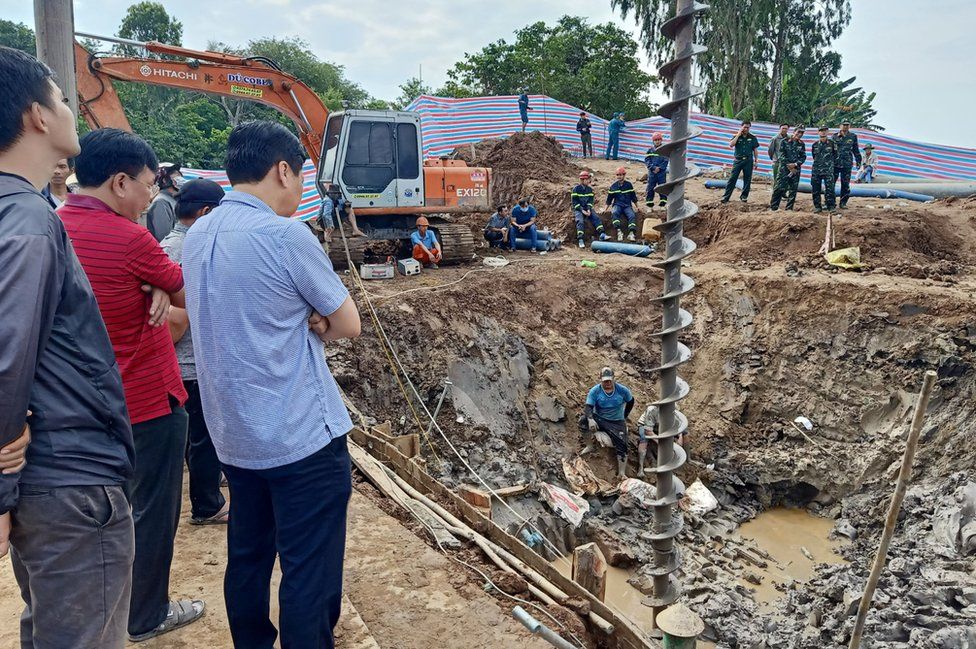 Vietnamese media outlet VnExpress shared a graphic to show how rescuers were using a 19-metre-long metal pipe to try to remove mud from around the pillar and lift it out. It comes after two days of rescue efforts using cranes and excavators were unsuccessful.
Mr Buu said: "We had tried our best to rescue the boy using on-the-spot measures and equipment. "We later had to ask for help from national levels and people with more expertise." Officials added they did not know how the boy had managed to get trapped.