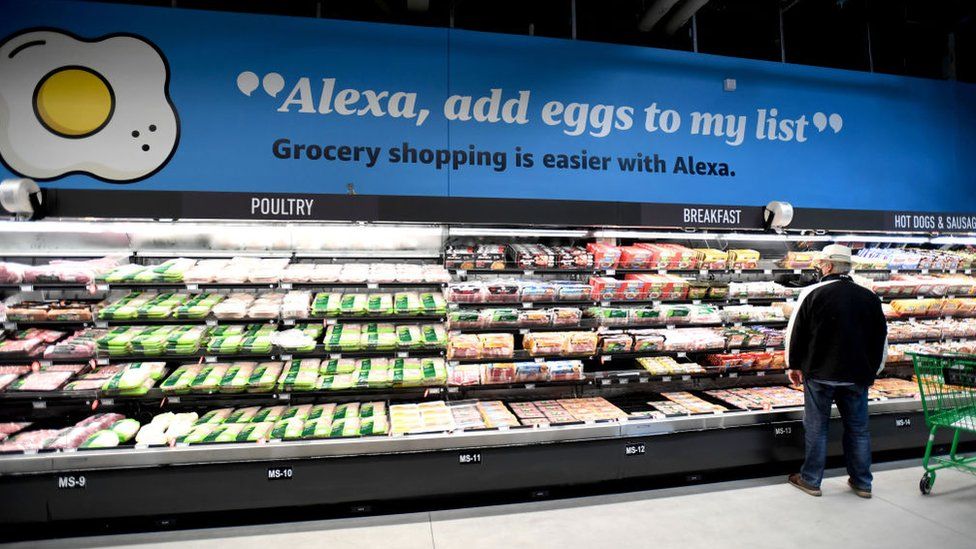 Amazon aims to shed more than 18,000 roles as it cuts costs, the technology giant's boss says. He added the announcement was brought forward "because one of our teammates leaked this information externally".
The job cuts amount to around 6% of the company's roughly 300,000-strong corporate workforce.
Amazon is the latest big technology firm to unveil major layoffs as the cost of living crisis sees customers cut back on spending.
"We are working to support those who are affected and are providing packages that include a separation payment, transitional health insurance benefits, and external job placement support," Amazon's chief executive Andy Jassy said in a message to staff.
The move comes after the technology giant said last year that it would reduce its headcount without putting a figure on how many jobs would be cut.
Mr Jassy did not specify where affected employees were located, but he said the firm would communicate with organisations that represent employees "where applicable in Europe".
He also said the "majority of role eliminations" would be in the Amazon Stores operations and its People, Experience, and Technology team.
In November Amazon said it was starting a round of layoffs as it focused on reducing expenses but did not give a figure of how many jobs it would cut.
At the time US media reported that the company would shed around 10,000 roles.
The firm had already introduced a hiring freeze and halted some of its warehouse expansions, warning it had over-hired during the pandemic.
It has also taken steps to shut some parts of its business, cancelling projects such as a personal delivery robot.
Mr Jassy said in the note that reviewing Amazon's business "has been more difficult given the uncertain economy and that we've hired rapidly over the last several years."
"Companies that last a long time go through different phases. They're not in heavy people expansion mode every year," he added.
Tens of thousands of jobs are being shed across the global technology industry, amid slowing sales and growing concerns about an economic downturn.
In November Facebook owner Meta announced that it would cut 13% of its workforce.
The first mass lay-offs in the social media firm's history will result in 11,000 employees, from a worldwide headcount of 87,000, losing their jobs.
Meta chief executive Mark Zuckerberg said the cuts were "the most difficult changes we've made in Meta's history".
The news followed major layoffs at Twitter, which cut about half its staff after multi-billionaire Elon Musk bought the firm in October.
Amazon started laying off staff as early as November, according to LinkedIn posts by workers who said they had been impacted by job cuts.