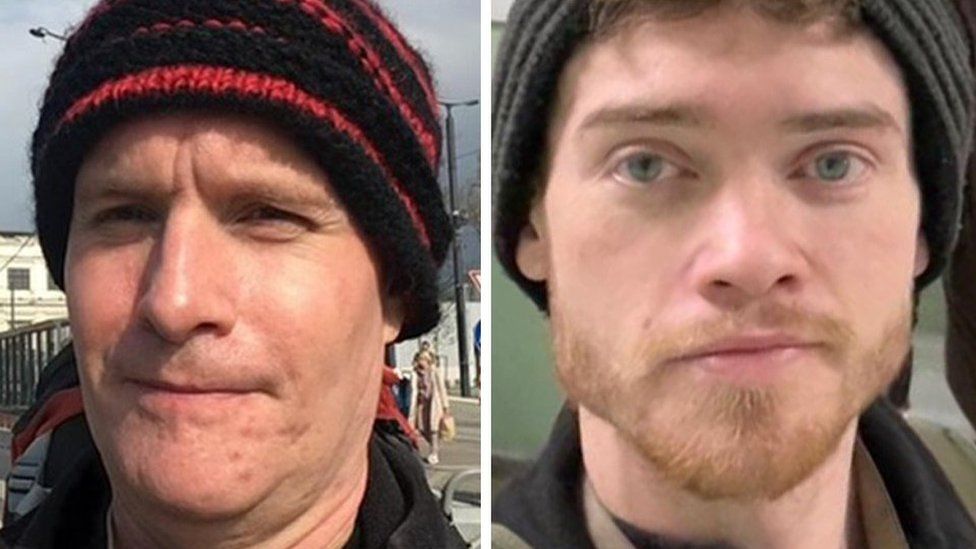 Two British nationals have gone missing in the eastern Donetsk region of Ukraine, Ukrainian police have said.
Andrew Bagshaw, 48, and Christopher Parry, 28, were doing voluntary work, police said, and were last seen on Friday heading to the town of Soledar – where fighting has been intense.
There has been no contact with them since.
The Foreign Office said it was "supporting the families of two British men who have gone missing in Ukraine".
Mr Parry, from Truro in Cornwall, travelled to Ukraine to do humanitarian work and had most recently been helping people evacuate Bakhmut, in the eastern Donbas region.
Speaking to BBC Cornwall from Ukraine over Christmas last year, he described having a "drive to help, as the people here are so lovely".
He spoke about the "continuous" bombardment as he spent time near the front line, as well as encountering a drone "within about 10 metres of my face".
Mr Parry has written in his online crowdfunding page about raising money for vehicle repairs, fuel and equipment to help evacuate civilians, and gave examples of helping children and families to flee the front line.
Mr Bagshaw's parents have issued a statement to the media in New Zealand – where the 48-year-old lives.
They said they "love him dearly and are immensely proud of all the work he has been doing delivering food and medicines and assisting elderly people move from near the battlefront of the war".
The police department in the city of Bakhmut said they received a missing person's report at 17:15 local time on Saturday, and appealed for any information that could help locate the two men.
The men had been in Kramatorsk, where there have been reports of strikes in recent days.
Earlier on Monday, Ukraine's military said it was strengthening its forces in Soledar – a small town near Bakhmut – in an attempt to fight constant attacks there by Russian mercenary group Wagner.
The leader of the group has vowed to capture the area's huge underground mines.
The British Foreign Office is warning against all travel to Ukraine due to attacks on a number of different cities currently taking place, as the war against Russia continues into its 11th month. It says there is a "real risk to life", adding British nationals still in Ukraine should leave immediately.