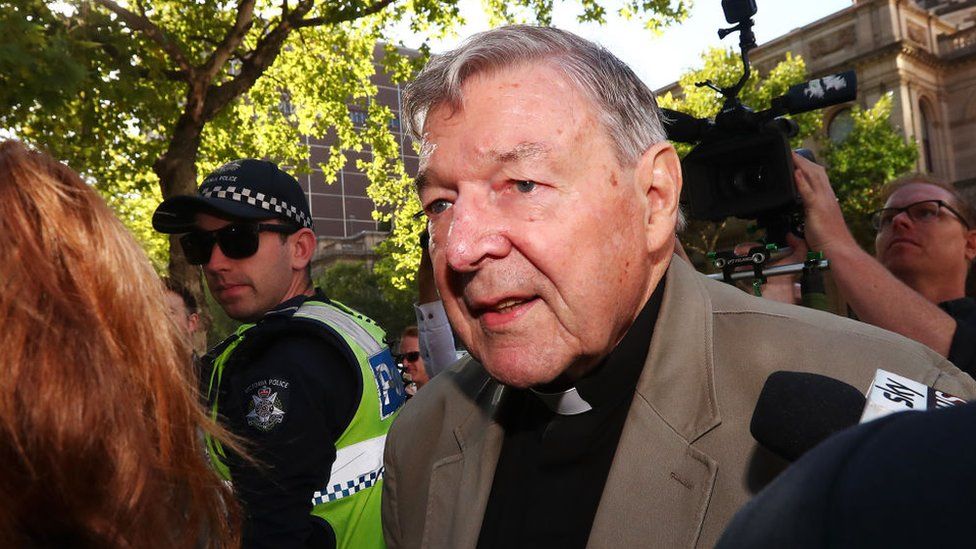 Cardinal George Pell, whose conviction on child abuse charges shocked the Catholic Church before being quashed, has died at 81.
The former Vatican treasurer is Australia's highest ranking Catholic cleric, and the most senior Church figure ever jailed for such offences.
He died of heart complications after hip surgery, Church officials say.
Cardinal Pell served as Archbishop of both Melbourne and Sydney before becoming one of the Pope's top aides.
He was summoned to Rome in 2014 to clean up the Vatican's finances, and was often described as the Church's third-ranked official.
But the cleric left his post in 2017, returning to Australia to face trial on child sex abuse charges.
A jury in 2018 found he had abused two boys while Archbishop of Melbourne in the 1990s.
Cardinal Pell, who always maintained his innocence, spent 13 months in prison before the High Court of Australia quashed the verdict in 2020.
However a civil lawsuit – launched by the father of a choirboy that prosecutors alleged Cardinal Pell abused – is still under way.
Meanwhile a landmark inquiry found that he knew of child sexual abuse by priests in Australia as early as the 1970s but failed to take action.
The Child Abuse Royal Commission ran for several years, interviewing thousands of people, and its findings were released in 2020. Cardinal Pell denied the allegation, insisting it was "not supported by evidence".