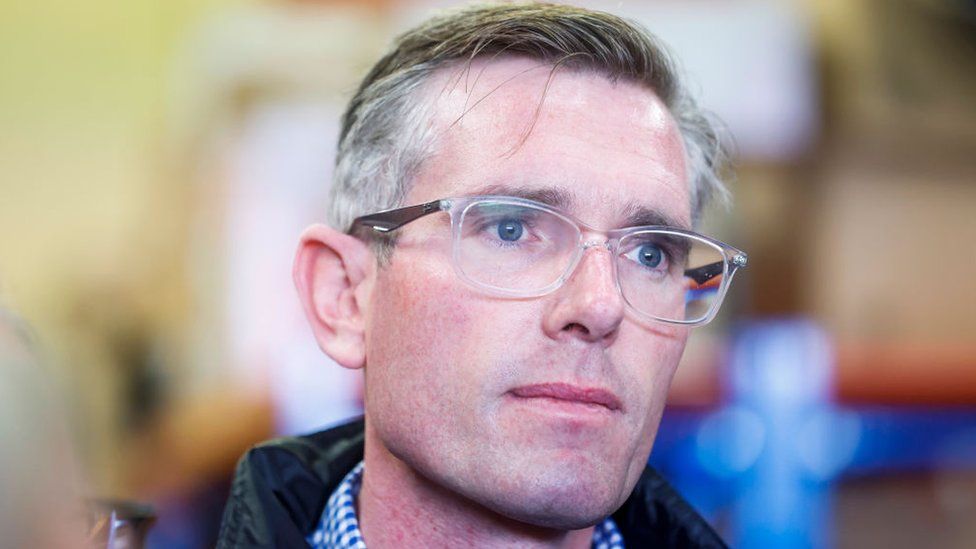 One of Australia's top politicians has admitted wearing a Nazi uniform to his 21st birthday party and has apologised.
New South Wales (NSW) premier Dominic Perrottet, 40, revealed the incident on Thursday, two days after a colleague raised it with him privately.
He said it was a terrible mistake, made when he was young and naïve.
The leader of the state's conservative coalition, Mr Perrottet faces an election in two months.
"I'm deeply ashamed of what I did," he told reporters at an emotional press conference.
"At that age in my life, I just did not understand the gravity of what that uniform meant."
"I'm truly sorry for the hurt and the pain this will cause… particularly to members of the Jewish community, Holocaust survivors, veterans and their families," he added.
The incident occurred in 2003, two years before Prince Harry was photographed in a Nazi uniform with a swastika armband.
Mr Perrottet said he did not know if a photo of him wearing the costume existed and denied his admission was made to pre-empt the release of any such photo.
He said he had contacted Jewish leaders in NSW to apologise personally.
The NSW Jewish Board of Deputies said Mr Perrottet had a "deep and sincere regret" for his actions of almost 20 years ago.
"This incident, no matter how old, is a reminder of the need to continually educate all Australians – and particularly our youth – about the abhorrent nature of the Nazi regime," president David Ossip and chief executive Darren Bark said.
Mr Perrottet became premier of Australia's most-populous state in 2021, when his predecessor resigned after becoming embroiled in a corruption inquiry.
He faces a tough battle to win the state election in March. The Liberal-National coalition has been in power for 12 years, but a swathe of senior colleagues are retiring and the coalition has been criticised for failing to promote more women.