Jeff Beck, one of the most influential rock guitarists of all time, has died at the age of 78.
The British musician rose to fame as part of the Yardbirds, where he replaced Eric Clapton, before forming the Jeff Beck group with Rod Stewart.
His tone, presence and, above all, volume redefined guitar music in the 1960s, and influenced movements like heavy metal, jazz-rock and even punk.
Beck's death was confirmed on his official Twitter page.
"On behalf of his family, it is with deep and profound sadness that we share the news of Jeff Beck's passing," the statement said. "After suddenly contracting bacterial meningitis, he peacefully passed away yesterday. His family ask for privacy while they process this tremendous loss."
Speaking when he was inducted to the Rock and Roll Hall of Fame for the second time in 2009, Beck – said: "I play the way I do because it allows me to come up with the sickest sounds possible."
"That's the point now, isn't it? I don't care about the rules. "In fact, if I don't break the rules at least 10 times in every song, then I'm not doing my job properly."
Responding to news of his death, singer Sir Rod Stewart called Beck "the greatest".
Posting a picture of the pair together on Instagram, he wrote: "Jeff Beck was on another planet. He took me and Ronnie Wood to the USA in the late 60s in his band the Jeff Beck Group and we haven't looked back since.
"He was one of the few guitarists that when playing live would actually listen to me sing and respond. Jeff, you were the greatest, my man. Thank you for everything. RIP."
US rock band Hollywood Vampires, comprising Johnny Depp, Alice Cooper, Joe Perry and Tommy Henriksen, also saluted "the passing of our dear friend and guitar legend".
"Jeff's incredible musicianship and passion for guitar has been an inspiration to us all," the band wrote. "He was a true innovator and his legacy will live on through his music. Rest in peace, Jeff."
Elsewhere, Led Zeppelin's Jimmy Page paid tribute to Beck as "the six-stringed warrior" and praised his "apparently limitless" musical imagination which could "channel music from the ethereal".
In another rock tribute, Rolling Stones frontman Sir Mick Jagger shared a video of the pair playing together, saying music had lost "one of the greatest guitar players in the world" and "we will all miss him so much".
Black Sabbath frontman Ozzy Osbourne said it had been "such an honour" to know and play with Beck, adding: "I can't express how saddened I am…"
And Queen guitarist Sir Brian May said he was lost for words, but called Beck "the absolute pinnacle of guitar playing" and a "damn fine human being".
Members of Kiss, Gene Simmons and Paul Stanley, also expressed their shock.
Simmons called the news "heartbreaking", while Stanley said he had "blazed a trail impossible to follow. Play on now and forever".
Singer Paul Young added in a Twitter post: "He was loved by everyone in the know; the guitarists' guitarist!"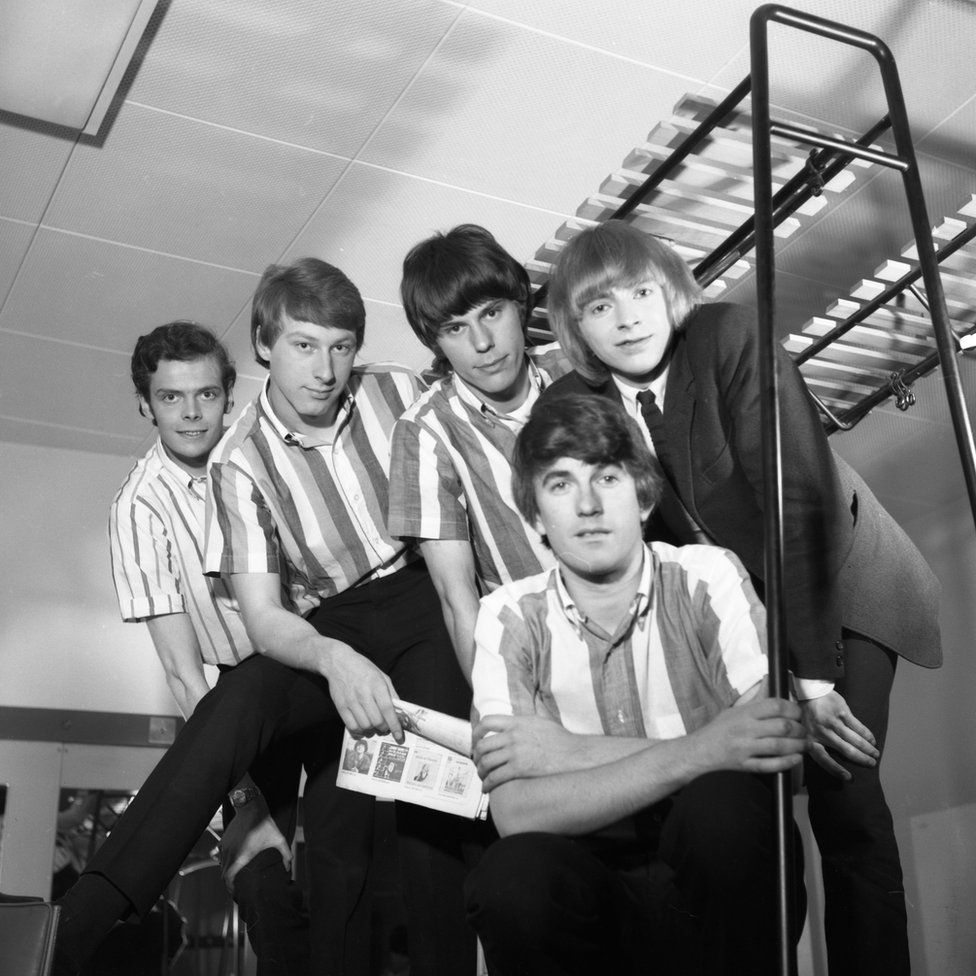 Born Geoffrey Arnold Beck in Wallington, Surrey, the musician fell in love with Rock and Roll as a child, and built his first guitar as a teenager.
"The guy next door said, 'I'll build you a solid body guitar for five pounds'," he later told Rock Cellar Magazine. "Five pounds, which to me was 500 back then [so] I went ahead and did it [myself].
"The first one I built was in 1956, because Elvis was out, and everything that you heard about pop music was guitar. And then I got fascinated. I'm sure the same goes for lots of people."
After a short stint at Wimbledon Art College, he left to play with shock-rocker Screaming Lord Sutch and the Tridents.
When Eric Clapton left the Yardbirds in 1965, Jimmy Page suggested hiring Beck – and he went on to play on hits like I'm A Man and Shapes Of Things, where his pioneering use of feedback influenced musicians like Paul McCartney and Jimi Hendrix.