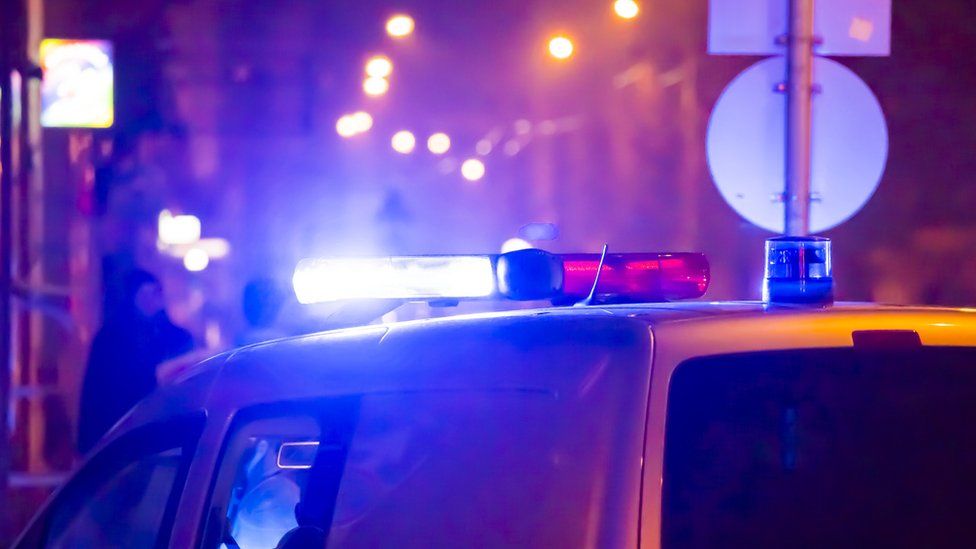 A police officer in Budapest has died after a man allegedly stabbed him while trying to escape arrest on Thursday.
Police were called to a flat in District XI of Hungary's capital at about 22:10 local time to reports a man was attempting to enter it.
The man injured three policemen before he escaped onto the street where he was shot by a fourth officer and arrested.
A police statement described the alleged perpetrator as a "crazed man with a knife".
All injured police officers, along with the alleged attacker were taken to hospital – where one of the officers, 29-year-old Peter Baumann, died.
Hungarian police said the man was the deputy of district XI, and would have turned 30 next month.
A black flag will be flown on police buildings and service vehicles will display a mourning ribbon to honour the officer, Hungary's police department said.
Hungarian Prime Minister Viktor Orban said the government would provide support to Mr Baumann's family.