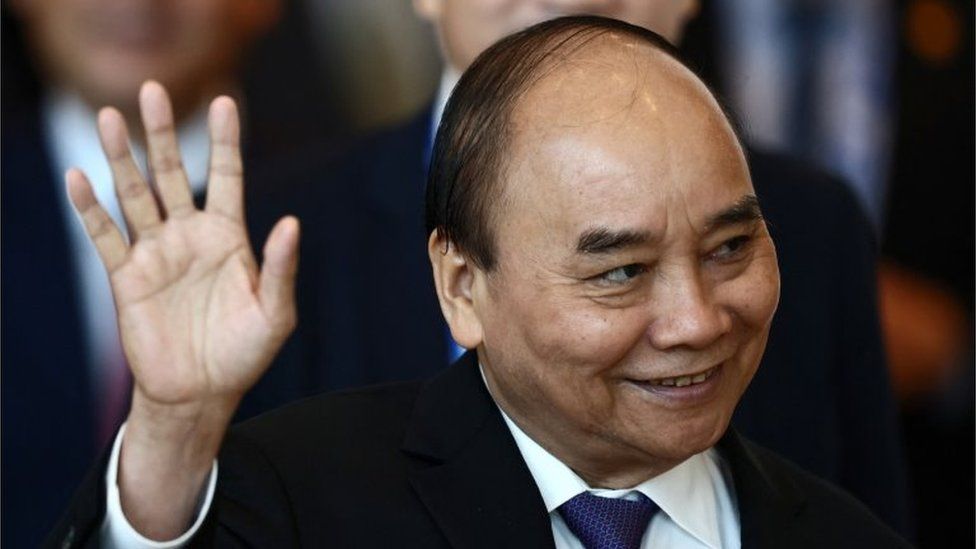 Vietnam's President Nguyen Xuan Phuc has announced he is stepping down, sparking a potential power shift among the communist-ruled country's leaders.
The move had been widely rumoured and follows the departure of two deputy prime ministers who served under him. Mr Phuc, a former prime minister, had held the post of president since 2021.
The news that he is quitting comes during an anti-corruption drive led by hard-liners. Hundreds of Communist Party members are being investigated.
The president's resignation requires approval from the National Assembly, which will hold an extraordinary vote on Wednesday that is expected to be a formality.
Confirmation from Vietnam's official state media that the president was resigning followed weeks of speculation that he would leave his post. A party statement praised Mr Phuc's leadership but said he was politically responsible for violations and the wrongdoing of numerous officials under him.
As well as the two deputy prime ministers who resigned earlier this month, two ministers and other officials are facing criminal charges. "As he was well aware of his responsibilities to the Party and the people, Phuc filed a request to resign from his positions and retire," the statement said.
Mr Phuc, 69, served as prime minister from 2016 until April 2021, when he was elected president – one of the "four pillars" at the top of Vietnamese politics.
The Communist Party's general secretary is the most powerful of the four posts, although the president also holds significant authority. The other two are the prime minister and the chairman of the National Assembly. Nguyen Phu Trong, the current party general secretary and the country's most powerful politician, is leading the anti-corruption drive.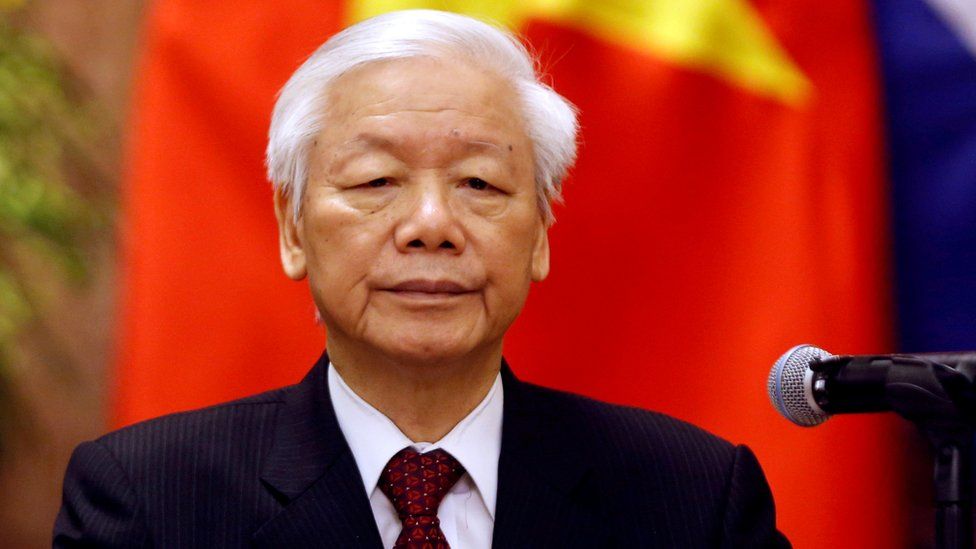 The party has reported that in 2022 alone, 539 party members were prosecuted or "disciplined" for corruption and "deliberate wrongdoings", including ministers, top officials and diplomats. Police also investigated 453 corruption cases, a 50% increase from the previous year in the country, which has one of Asia's fastest growing economies.
Reports say Mr Trong may now combine his post with Mr Phuc's. This move would be temporary, it is suggested, and would mean power is less divided among the country's leaders – but could also lead to an increase in authoritarianism.
In a second potential scenario being talked about, another member of the party's top decision-making body, the Politburo, could be promoted to replace Mr Phuc as president.