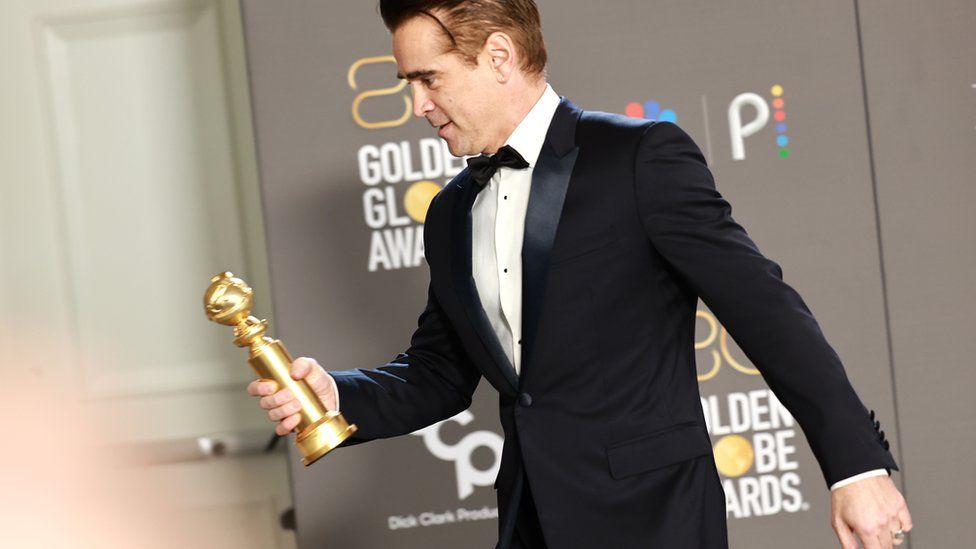 A number of celebrities have tested positive for Covid-19, following appearances at the Golden Globes.
Several stars, including Collin Farrell, Brendan Gleeson, Jamie Lee Curtis and Michelle Pfeiffer announced they had contracted the virus in the days following the awards.
The Critics Choice Awards, which aired on Sunday, required Covid-19 tests for attendees as the list of dropouts grew.
Forced to sit out, a few celebrities chimed in over social media.
"I'm so sorry to be missing the Critics Choice Awards today," Pfeiffer wrote in an Instagram post. "Yep, Covid."
Pfeiffer was expected to present actor Jeff Bridges with a Lifetime Achievement award, who instead was presented the award by John Goodman.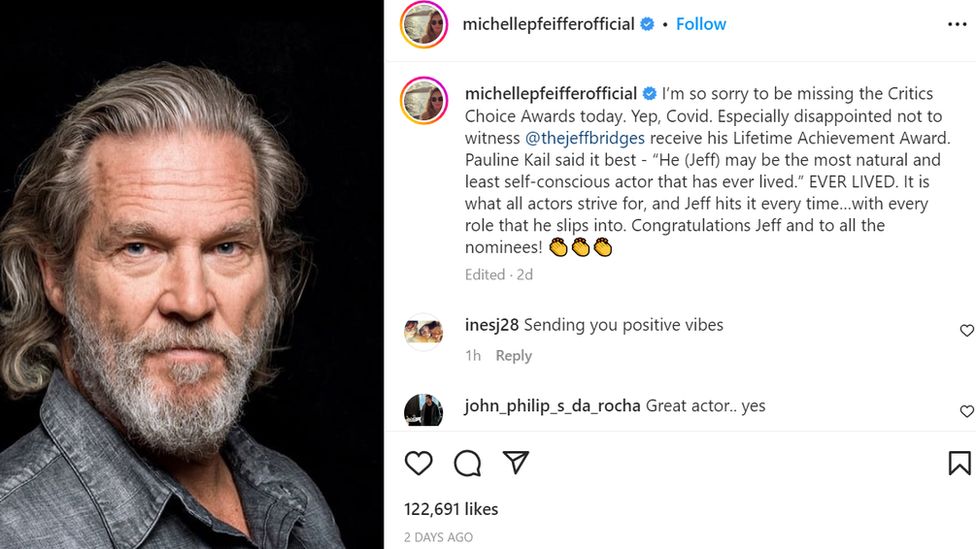 Curtis also voiced her grievances on the platform saying: "Sadly, this head cheerleader is not going to be at all the weekend festivities cheering on her friends and colleagues. Life on life's terms." While Curtis sat out sick, her co-stars in Everything Everywhere All at Once took home five awards, including Best Picture.
Covid-19 safety precautions like testing, vaccination and mask requirements have been inconsistent this awards season, according to The Hollywood Reporter. Some in-person events and ceremonies have not required any safety measures, while others, like the Golden Globes and the Critics Choice Awards, have required either testing, proof of vaccination or both.
As Covid-19 fears fade and public safety measures wane, weekly cases have exceeded 400,000 for each of the last six weeks, according to the Center for Disease Control, statistics not seen since late September. Meanwhile, weekly Covid-19 deaths continue to inch upward with 3,907 reported as of 11 January, CDC data shows.