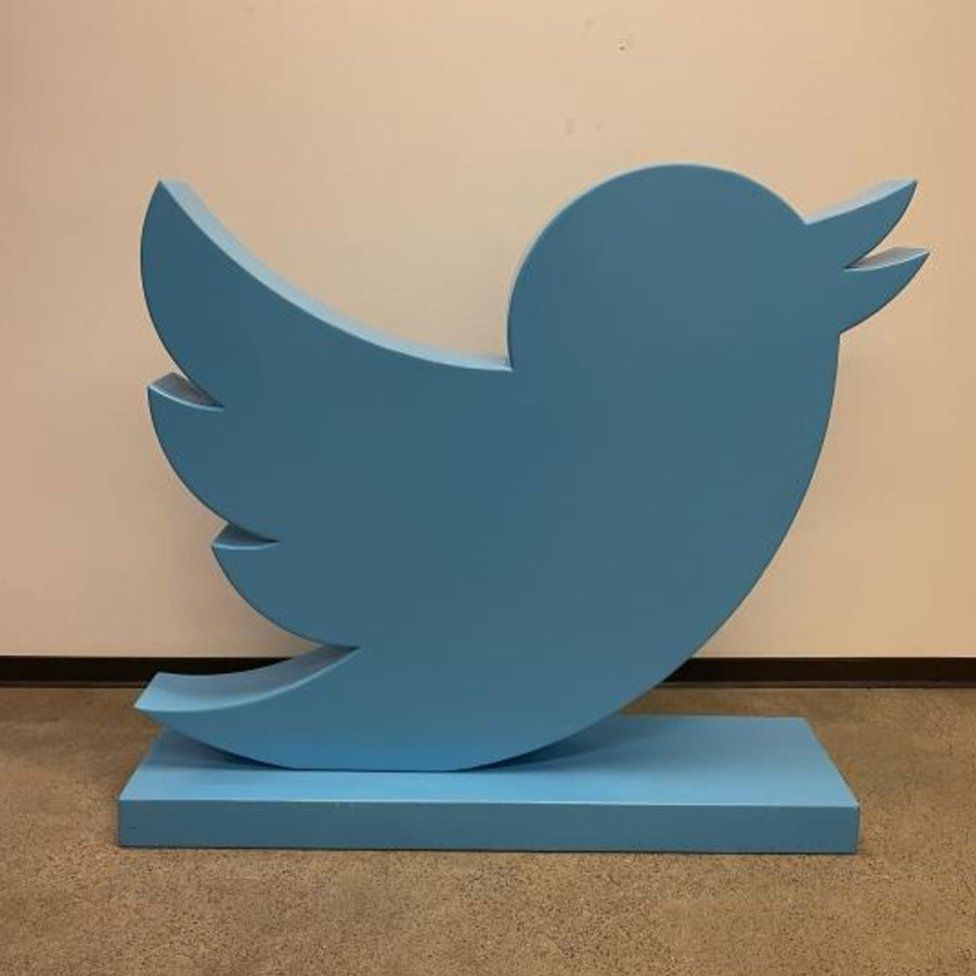 An auction for hundreds of items at Twitter's San Francisco HQ has just ended. A statue of the platform's famous bird logo has claimed the most expensive item sold, coming in at $100,000.
Viewers online noted that some of the used items were no bargain, as they were selling for more than retail.
The sale comes as owner Elon Musk cuts costs at Twitter following his $44bn purchase of the company last year.
Since taking over in late October, Mr Musk has laid off around half of the company's 7,500 staff. He has also ended many of Twitter's perks, such as free meals.
Mr Musk tweeted in November that the company had seen a "massive drop in revenue" following the departure of several advertisers. He also warned the firm could go bankrupt.
Twitter has allegedly failed to pay rent at offices around the globe, including their San Francisco HQ, where their landlord is suing for non-payment.
Nick Dove, a representative of Heritage Global Partners, the company administering the auction, told Fortune magazine the sale had nothing to do with recouping costs for the $44bn purchase, however.
"If anyone genuinely thinks that the revenue from selling a couple computers and chairs will pay for the mountain there, then they're a moron," he said.