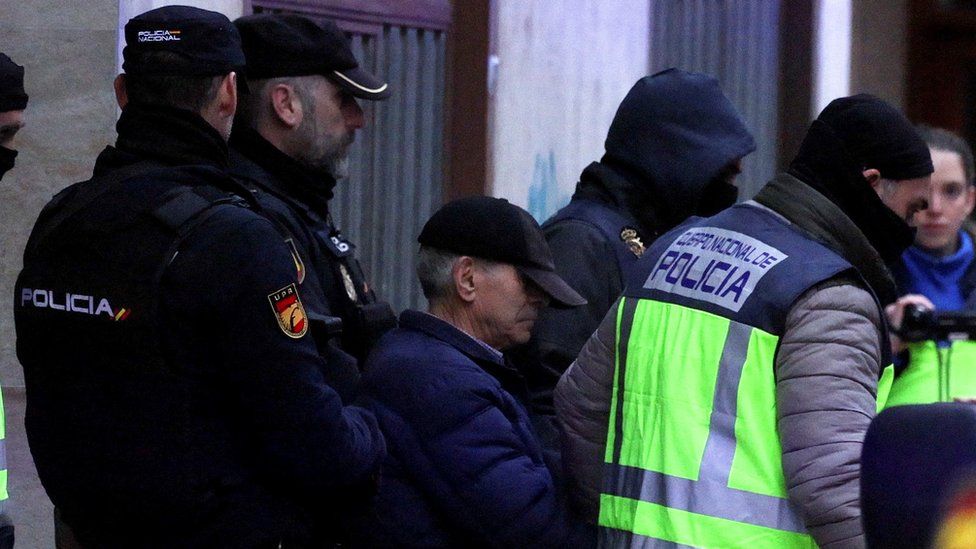 Spanish police have arrested a 74-year-old man on suspicion of sending letter bombs to high-profile targets, including the country's prime minister.
The man was reportedly taken into custody in the north of Spain and is due to appear in court later this week.
In total six bombs were sent to addresses across Spain including PM Pedro Sánchez's official residence and the US and Ukrainian embassies.
Most were defused but an Ukrainian embassy worker was slightly injured.
Letter bombs were also sent to the ministry of defence, an air force base and a weapons manufacturer – all linked to Spain's support for Ukraine in its defence against Russian aggression.
The country's National Court opened a terrorism investigation following the attacks.
The man, who was arrested in the town of Miranda de Ebro in the northern province of Castile and León, is described as having some expertise with computers and was found to be active on social networks.
Local media report that the man worked for the town hall at Vitoria-Gasteiz, the nearby Basque capital, before retirement.
The authorities have said that while they believe he acted alone, they have not ruled out the possibility others were involved.
There was speculation at the time that the bombs were connected to Spain's strident support for Ukraine in its war with Russia. Moscow condemned the letter bomb campaign.
The New York Times reported on Sunday that investigators have been looking into the Russian Imperial Movement, a group with ties to Spanish far-right organisations that is also believed to be linked to Russian intelligence. The US has declared it a global terrorist organisation.
Spanish officials are said to have declined to comment on the report.
As well as sending arms to Ukraine following the Russian invasion, Spain is also helping to train Ukrainian troops and is providing humanitarian aid.