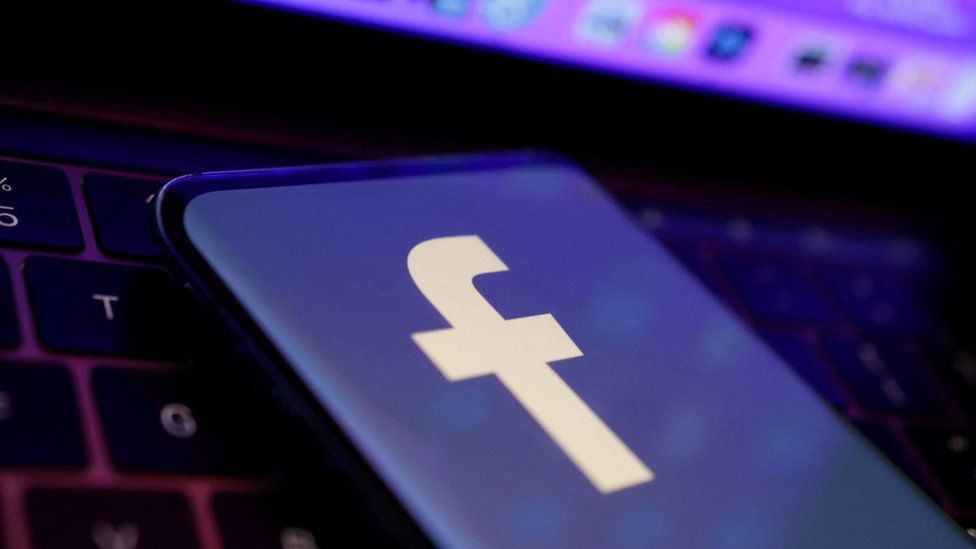 Donald Trump will be allowed back on to Facebook and Instagram, after Meta announced it would be ending its two-year suspension of his accounts.
The suspension will end "in the coming weeks", the social media giant said.
In a statement, Nick Clegg, Meta's president of global affairs, said the public "should be able to hear what their politicians are saying".
The then-US president was indefinitely suspended from Facebook and Instagram after the Capitol riot in 2021.
The firm had taken action following Mr Trump's "praise for people engaged in violence at the Capitol", Mr Clegg said. "The suspension was an extraordinary decision taken in extraordinary circumstances," he added.
He said a review found that Mr Trump's accounts no longer represented a serious risk to public safety. But because of Mr Trump's past "violations" he would now face heightened penalties for repeat offences.
Republicans have been pressing for Mr Trump to be allowed back on Facebook as he prepares to run for the presidency again next year.
Mr Trump posted on his own social media company, Truth Social, in response on Wednesday, saying that Facebook had "lost Billions" after banning "your favorite President, me".
"Such a thing should never again happen to a sitting President, or anybody else who is not deserving of retribution!" he wrote.
News of Mr Trump's re-instatement was quickly criticised by Democrats and some activist organisations who expressed concern that the former president could again use the platform to repeat false claims that he won the 2020 election.
"Trump incited an insurrection," California Democratic Representative Adam Schiff wrote on Twitter. "Giving him back access to a social media platform to spread his lies and demagoguery is dangerous."
Derrick Johnson, the president of the NAACP, a civil rights organisation, told the Associated Press that he sees the move as a "grave mistake" that is a "a prime example of putting profits above people's safety".
"It's quite astonishing that one can spew hatred, fuel conspiracies, and incite a violent insurrection at our nation's Capitol building, and Mark Zuckerberg still believes that is not enough to remove someone from his platforms," he said.
Twitter had also banned the former president following the 6 January 2021 US Capitol riots, saying he had broken its rules on the glorification of violence.
But in November, Twitter's owner Elon Musk said Mr Trump's account ban had been lifted, after running a poll in which users narrowly backed the move.
Mr Trump has not yet returned to Twitter, having earlier said: "I don't see any reason for it."