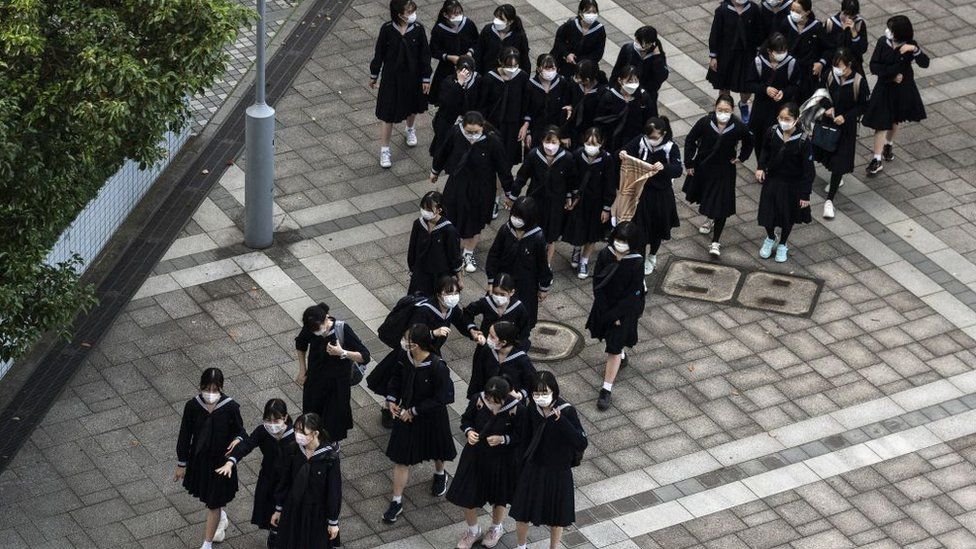 Japanese police are on the hunt for a person who sent bomb and death threats to hundreds of schools, prompting hasty closures.
The threats were faxed to high schools and universities earlier this week from a Tokyo-registered number.
No explosives have been found in school buildings, according to police, and there have been no reports of attacks on pupils and staff so far.
Bomb threats are rare in Japan, which is known for its low crime rate.
The first wave of messages began on Monday, reaching schools and universities across the country. In one prefecture, Saitama, more than 170 schools received bomb threats, said officials.
Local media reported that one message claimed that over 330 bombs had been set up, while another read: "I planted a major bomb."
Some reports said the messages demanded ransoms ranging from 300,000 yen to 3 million yen.
On Tuesday, messages threatening to kill students and teachers with homemade weapons were sent from the same number to high schools in various prefectures including Osaka, as well as Saitama and Ibaraki near Tokyo.
The threats saw many schools in Japan shutting down as a precaution, though most had re-opened by Thursday. Fax machines are still commonly used in Japan.