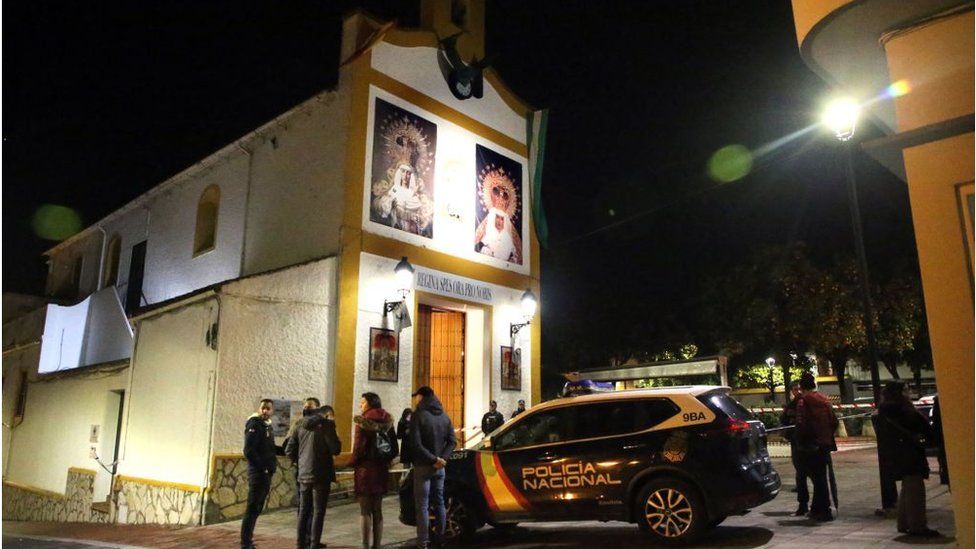 One person has died and at least one other injured after a man wielding a machete carried out attacks at two churches in southern Spain.
According to the interior ministry the suspect first entered the church of San Isidro in Algeciras where the priest was attacked and seriously injured.
The alleged attacker then went to a second church where a verger was stabbed to death. The suspect was disarmed and arrested shortly afterwards.
A statement by the Ministry of the Interior said: "Just after 19:00 local time this evening, a man entered the church of San Isidro in Algeciras, where, armed with a machete, he attacked the priest, leaving him seriously wounded."
"Subsequently, he entered the church of Nuestra Senora de La Palma in which, after causing damage, he attacked the verger."
The statement added that the alleged victim managed to get outside the church but was attacked again and fatally wounded.
"Moments later, (the assailant) was disarmed and arrested and is currently in police custody," the ministry said.
Investigators are treating the incident as terror-related.
Prime Minister Pedro Sanchez wrote on Twitter: "I send my deepest condolences to the families of the verger who died in this terrible attack."
The incident was denounced by the local Muslim community in Algeciras, which condemned it as a "brutal and vicious attack".
Algeciras is a busy ferry port connecting the Iberian peninsula with Morocco and Spain's north African enclave of Ceuta.