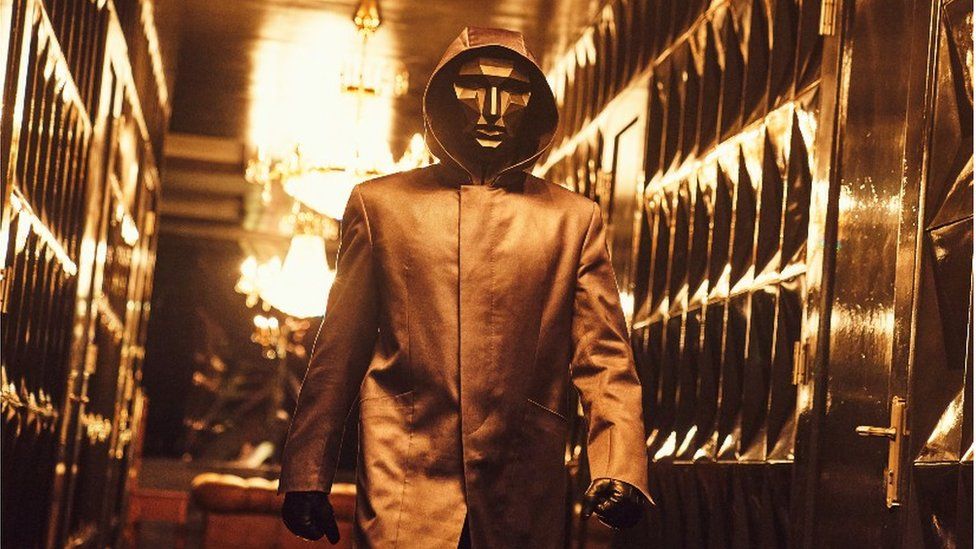 Three people received medical treatment during filming of a real-life Squid Game show but "claims of serious injury are untrue", Netflix said.
The game show, based on the South Korean hit series, is being filmed at Cardington Studios in Bedfordshire.
The streaming giant said three people were treated for "mild medical conditions". "We care deeply about the health and safety of our cast and crew," Netflix said.
The show features 456 contestants vying for a $4.56m (£3.8m) prize.
A spokeswoman for Netflix said medics were on set at all times and that it had "invested in all the appropriate safety procedures". "While it was very cold on set – and participants were prepared for that – any claims of serious injury are untrue," he said.
The thriller series told the story of debt-ridden contestants competing for a huge cash prize in a deadly series of twisted children's games.
It holds the record as Netflix's most-popular series of all time, and it was streamed by 111 million users in its first 28 days of its launch. A second series was announced in June.
The same month, Netflix also revealed plans for a 10-episode competition series, Squid Game: The Challenge, with the "largest cast and lump sum cash prize in reality TV history".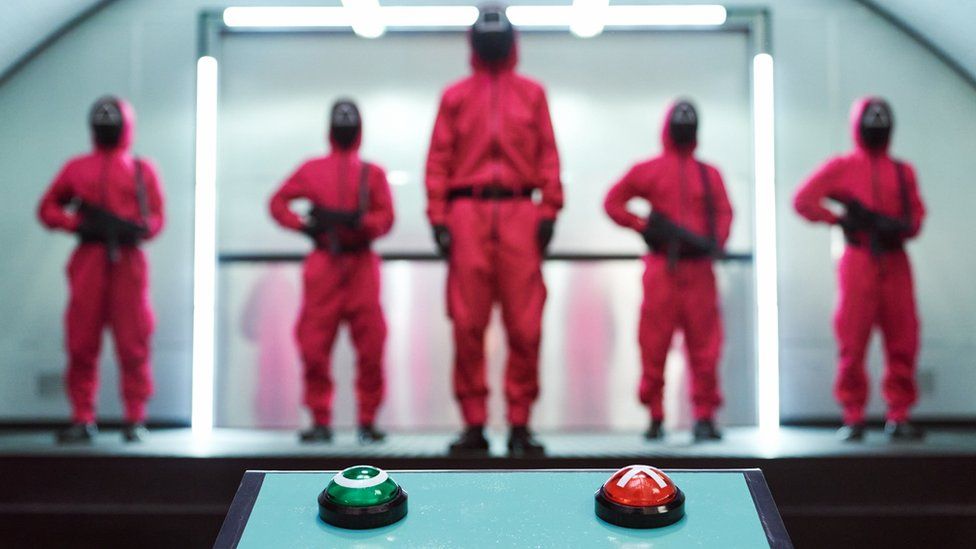 The contestants, who have travelled to Bedfordshire from around the world – compete through a string of games inspired by the original show.
At the time of the announcement, Brandon Riegg, Netflix vice president of unscripted and documentary series, said: "Squid Game took the world by storm with Director Hwang's captivating story and iconic imagery.
"We're grateful for his support as we turn the fictional world into reality in this massive competition and social experiment.
"Fans of the drama series are in for a fascinating and unpredictable journey as our 456 real world contestants navigate the biggest competition series ever, full of tension and twists."