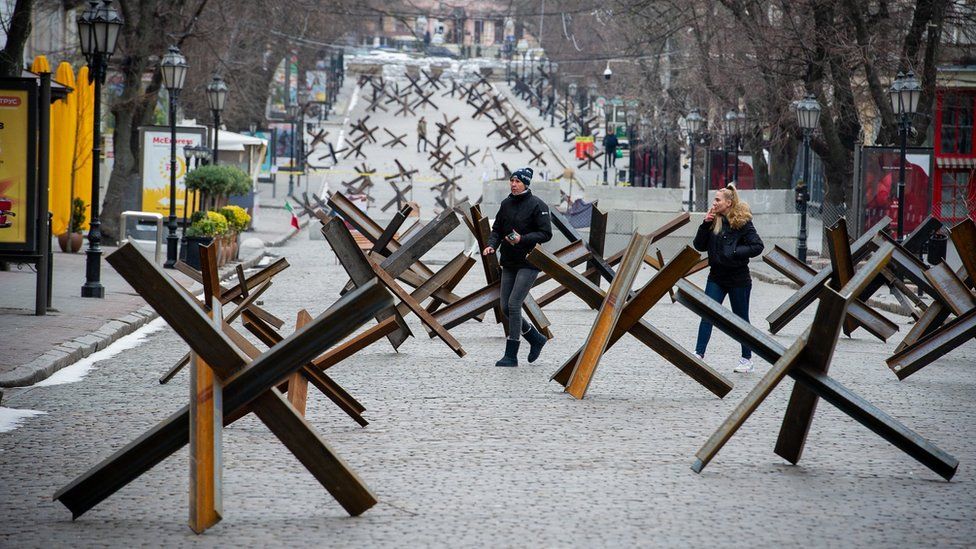 The historic centre of the Ukrainian port city of Odesa has been designated an endangered World Heritage site by the United Nations cultural agency, despite Russian opposition.
Unesco said its decision recognised "the outstanding universal value" of the site.
But Russia criticised the move, saying it was "politically motivated".
Known as the pearl of the Black Sea, Odesa has been bombed several times since Russia invaded Ukraine.
Last year, residents rushed to protect the city's monuments and buildings by covering them in sandbags.
Speaking after the vote, Unesco director general Audrey Azoulay said the city's designation as a World Heritage site was an important step.
"There was first a symbolic aspect which is that of saying this city belongs to the world heritage, it concerns us all, we are all looking at it, we all see it and we recognise its history and its contribution to the heritage," she said. "That's already an important symbolic aspect."
Ms Azoulay said the decision also meant that all members of the convention, including Russia, would have an obligation "not to bring deliberate destruction" to the World Heritage site.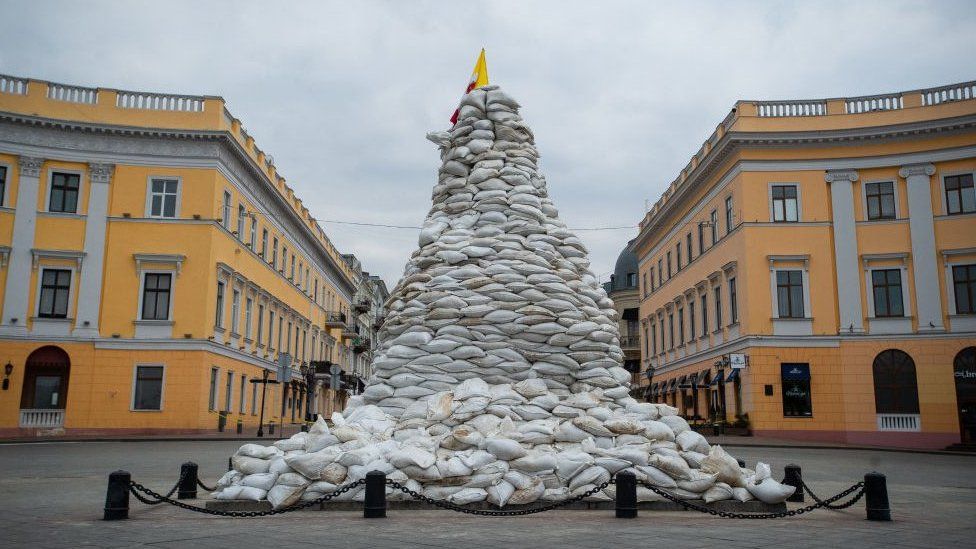 Parts of Odesa were also added to the World Heritage in Danger list, which Unesco said gives the city access to technical and financial assistance, "which Ukraine may request so as to ensure the protection of the property and, if necessary, assist in its rehabilitation".
Ukrainian President Volodymyr Zelensky welcomed the decision, saying he was "grateful to partners who help protect our pearl from the Russian invaders' attacks".
Russia, which repeatedly tried to delay the vote, in turn accused Ukraine of "destroying" its own monuments.
The foreign ministry in Moscow also accused Ukraine of submitting a poor application dossier and claimed the vote had been taken "under pressure from the West" while "disregarding the rules of procedure".
"It was prepared hastily, without respecting the current high standards of Unesco," Russia's foreign ministry said.
Seven other sites in Ukraine have been added to Unesco's World Heritage List, including the Saint-Sophia Cathedral in the capital Kyiv and the historic centre of the western city of Lviv.