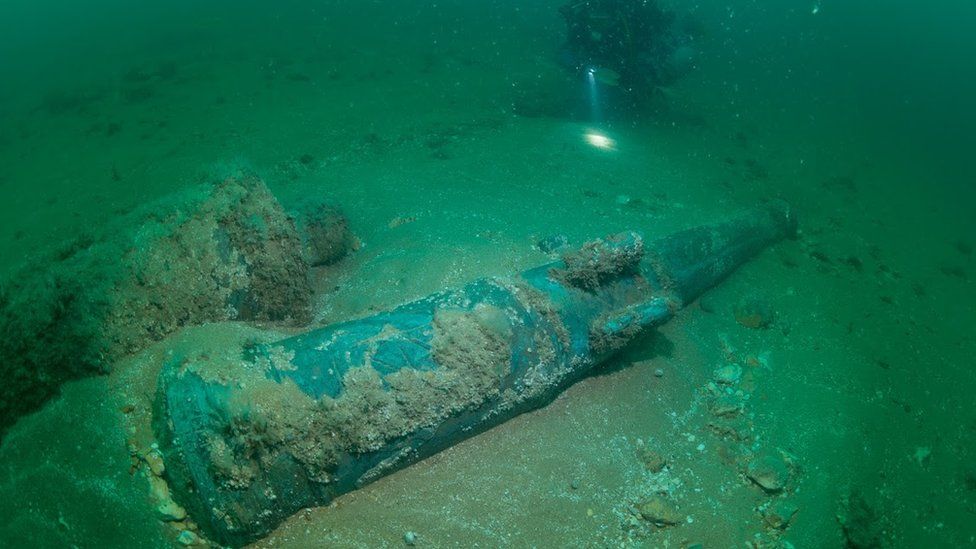 A shipwreck lying off the East Sussex coast has been identified as a Dutch warship which sank in 1672.
The wreck, which lies 32m (105ft) under water, had been known as the "unknown wreck off Eastbourne" after it was discovered by divers in 2019.
It has now been identified as the Dutch warship Klein Hollandia, which was built in 1656.
Much of the wooden hull was found, together with cannons, Italian marble tiles and pieces of Italian pottery.
The wreck was discovered by Eastbourne dive operator David Ronnan and then reported to Historic England.
The Klein Hollandia was considered so important that it was granted the highest level of protection under the Protection of Wrecks Act 1973, meaning only licensed divers were allowed to dive to the wreck site.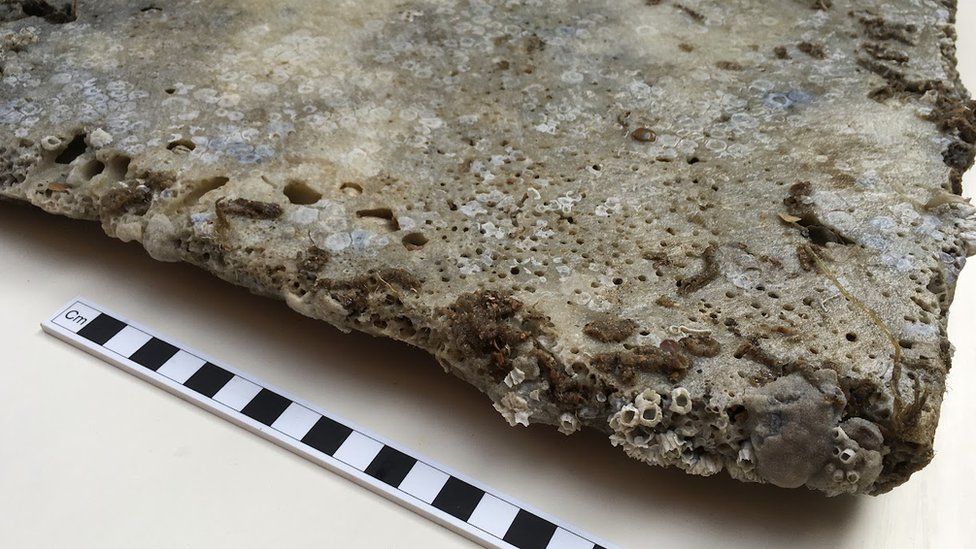 The marble tiles found on the site came from the Apuan Alps quarries near Carrara in Italy and were preserved by Historic England archaeological conservators.
The tiles were bound for the Netherlands and would have been used to build high-status homes, Historic England said.
Heritage Minister Lord Parkinson of Whitley Bay said: "The identification of the Klein Hollandia offers a glimpse back into the 17th Century, giving us a chance to learn more about the maritime history of this period and to uncover treasures which have been underwater for hundreds of years."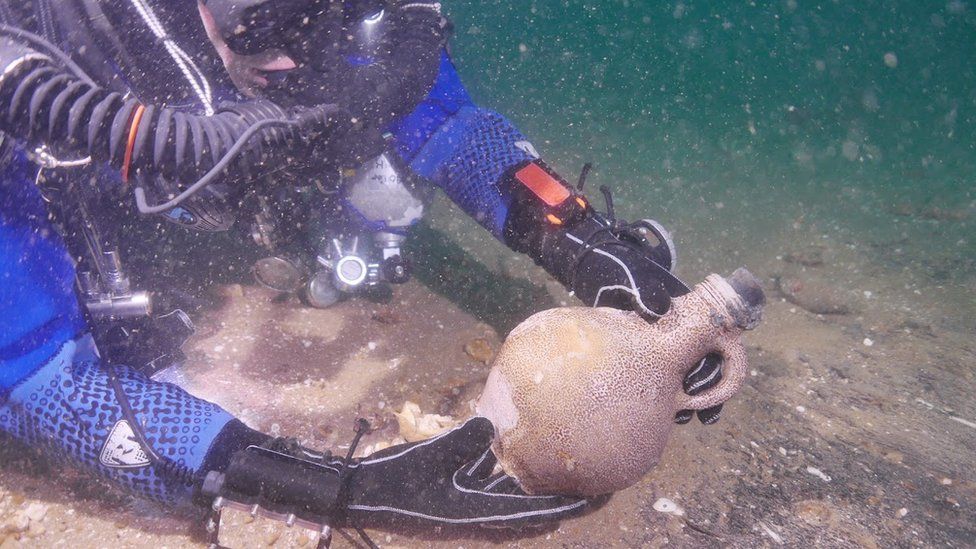 The Klein Hollandia, which was owned by the Admiralty of Rotterdam, was involved in all major battles in the second Anglo-Dutch war (1665-1667), a Historic England spokesman said.
In 1672, the ship was part of the squadron escorting the Smyrna fleet while sailing from the Mediterranean into the English Channel, en-route to the Netherlands.
Passing the Isle of Wight, the squadron was attacked by an English squadron under Admiral Holmes, resulting in the Klein Hollandia being damaged and its commander killed. The Klein Hollandia sank shortly afterwards, with both English and Dutch sailors on board.