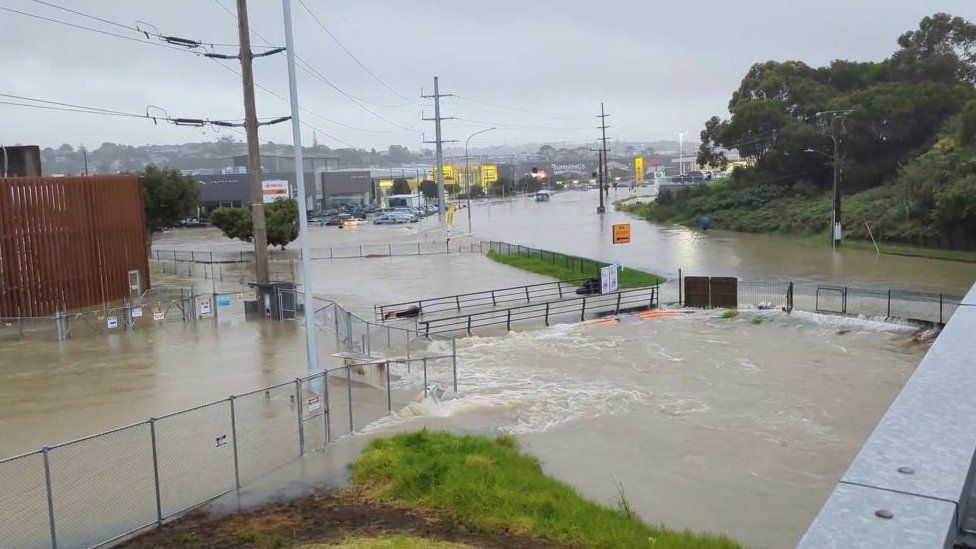 New Zealanders in flood-hit northern part of the country are bracing for more heavy rains as officials issued severe weather alerts.
At least four people have died and a state of emergency was declared in Auckland, which on Friday experienced its worst downpour on record.
About 350 people needed emergency accommodation, New Zealand's prime minister Chris Hipkins said.
"There has been very significant damage across Auckland," Mr Hipkins told the state-owned TV station TVNZ on Monday.
Describing it as a "very significant disaster, the newly appointed PM acknowledged that he was aware of criticism from locals that communications over the floods had been "too few and far between". He added that his government has been supporting local authorities.
With the unprecedented amount of rainfall Auckland has seen since Friday, even "ordinary" torrential rain in the days ahead could cause more flooding and damage than it would usually, the city's mayor Wayne Brown said in a tweet on Monday.
"In parts of the city, the weather looks a bit better – but, don't be fooled, our region is not out of the woods yet," he said.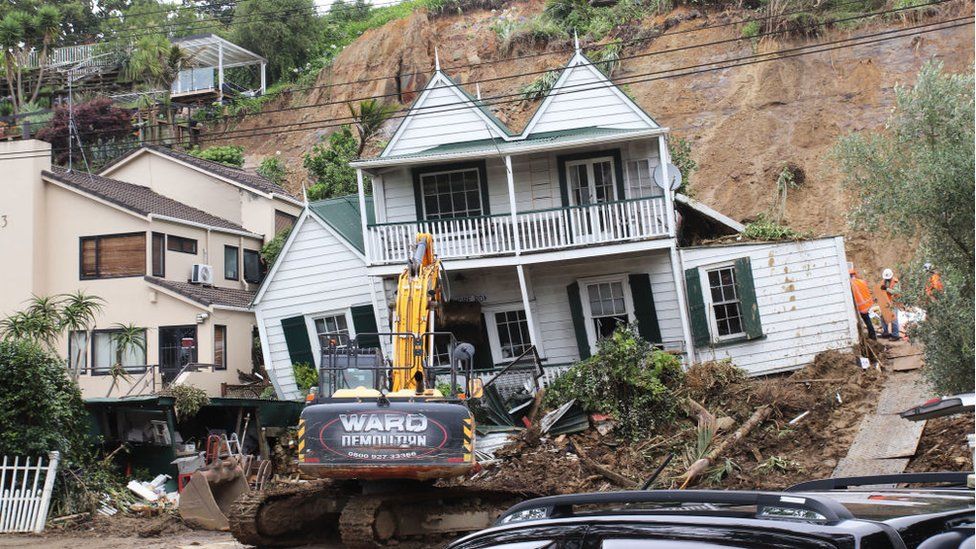 The National Institute of Water and Atmospheric Research (NIWA), the country's climate science body, said Friday was the wettest day on record for a number of locations in Auckland.
Footage and images online showed people trapped in waist-deep floodwater, rescuers carrying out evacuations on kayaks and grocery items floating down the aisles of several flooded supermarkets.
Auckland Airport, which was temporarily closed due to damage from heavy flooding, has since reopened.
New Zealand media has identified two individuals who died in the floods. Daniel Newth, a 25-year-old arborist, died while kayaking near his North Shore home, and Daniel Mark Miller, 34, was found dead in a culvert in the Auckland suburb Wairu Valley.