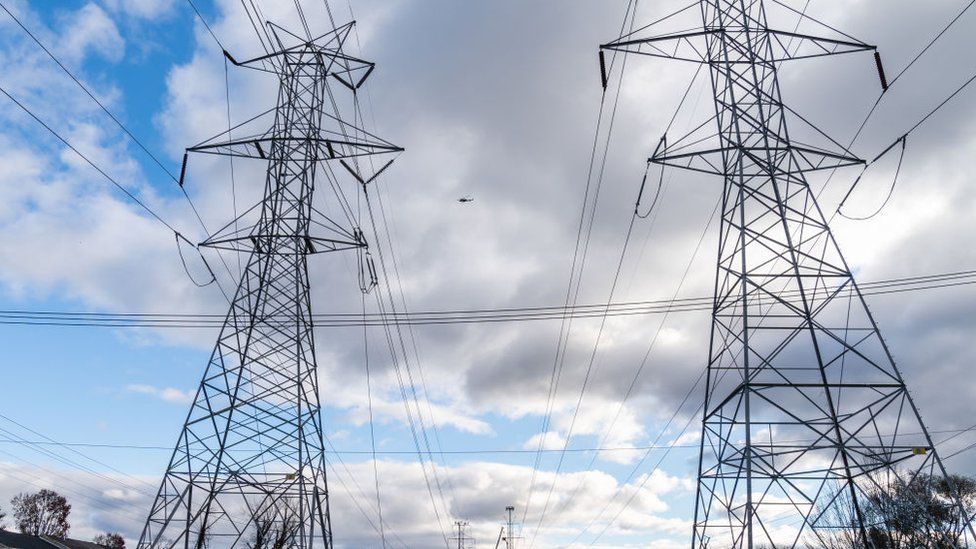 Two people, including the founder of a neo-Nazi group, have been arrested after allegedly plotting to shut down power to the Baltimore area.
Brandon Russell, 27, and Sarah Clendaniel, 34, were charged with conspiracy to damage an energy facility.
The crime carries a maximum sentence of 20 years in prison.
Authorities say the couple planned to shoot five electricity substations in the state of Maryland.
The pair met while both were in prison, and began discussing the alleged plot last year. Ms Clendaniel described their plan as "legendary" and said the attack "would completely destroy the whole city".
"This planned attack threatened lives and would have left thousands of Marylanders in the cold and dark," US Attorney Erek Barron said in a statement.
Mr Russell is the founder of Atomwaffen Division, a neo-Nazi group which has been linked to several murders, bombings and plots in the United States and other countries.
Although relatively small, the group has become known for its extreme violence. Members subscribe to a Neo-Nazi version of "accelerationist" philosophy – the idea that political goals can be achieved only via social collapse.
According to the Southern Poverty Law Center, which tracks extremist groups, Atomwaffen members "believe that the modern, post-industrial society cannot be redeemed. Instead, they believe it ought to be driven into apocalyptic collapse so a white ethnostate or whites-only utopia can be constructed in its wake".
In 2018, Mr Russell was sentenced to prison after being convicted of explosives charges. Police found bomb-making equipment and guns while investigating the killing of two Atomwaffen members during an apparent internal dispute.
Mr Russell was released from prison in 2021. Ms Clendaniel served a prison sentence for armed robbery.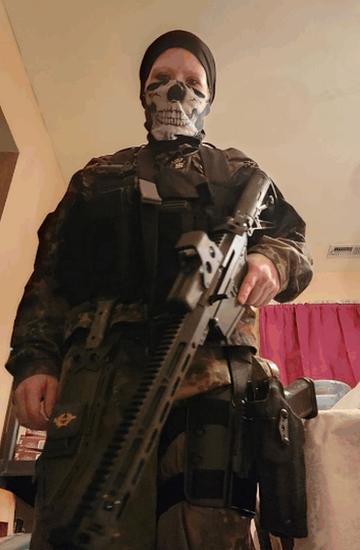 Atomwaffen or its offshoots have been banned in the UK, Canada and Australia. Recent attacks on power installations in North Carolina and Oregon remain unsolved, but authorities said there was no indication that the Maryland plot was connected.
"The FBI views them as racially or ethnically motivated extremists," said FBI Special Agent Thomas Sobocinski of the suspects, who were arrested last week. It wasn't immediately clear on Monday whether Mr Russell and Ms Clendaniel were being represented by lawyers.