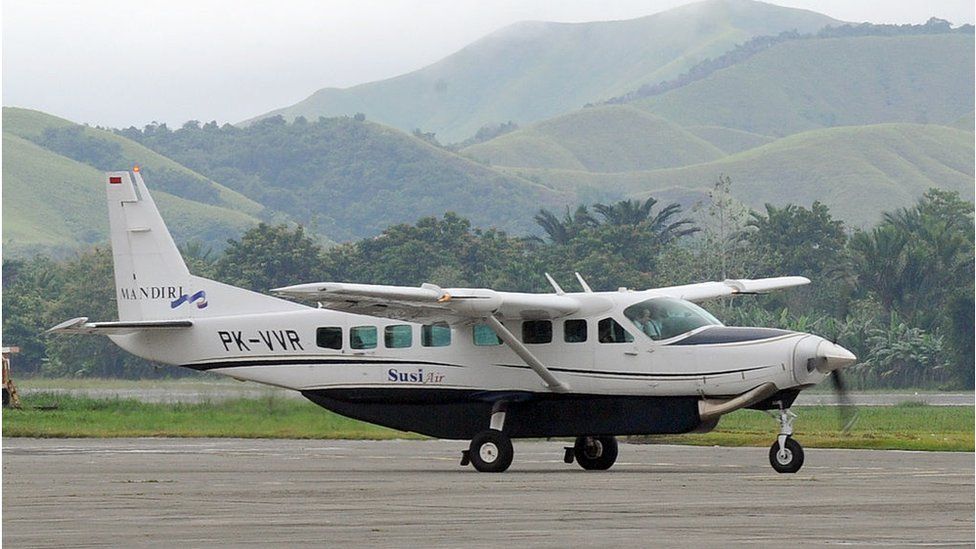 A New Zealand pilot has been taken hostage by separatist fighters in Indonesia's Papua region who have threatened to kill him.
The man was taken after his plane was set alight when it landed in the mountainous district of Nduga.
Five passengers who were on board, including a young child, are thought to have been released.
The separatists want Indonesia to recognise the independence of the province of West Papua.
Police have said they are investigating the incident – but say this is logistically difficult as the area can only be reached by air.
The pilot has been named as Philip Merthens, although different spellings for his name have been given.
The West Papua National Liberation Army – which Indonesia has designated as a terrorist group – has claimed responsibility for the attack.
The group's spokesperson, Sebby Sambom, has said the pilot will be executed if Indonesia "is obstinate" and fails to negotiate over the independence of West Papua.
The New Zealand government has said that it is aware of the situation and its consulate in the Indonesian capital, Jakarta, is providing assistance to the pilot's family.
The plane, which belonged to Susi Air, was carrying supplies from the mining town of Timika in the neighbouring district, according to the Associated Press.
The airline's founder, Susie Pudjiastuti, has said on social media that she is praying for those who were captured.
The Papua region is a former Dutch colony that is divided into two provinces, Papua and West Papua.
It was incorporated into Indonesia in 1969 following a disputed UN-supervised ballot and since then fighting between separatists and the Indonesian military has become common.
Papua is separate to Papua New Guinea, which was given independence by Australia in 1975.