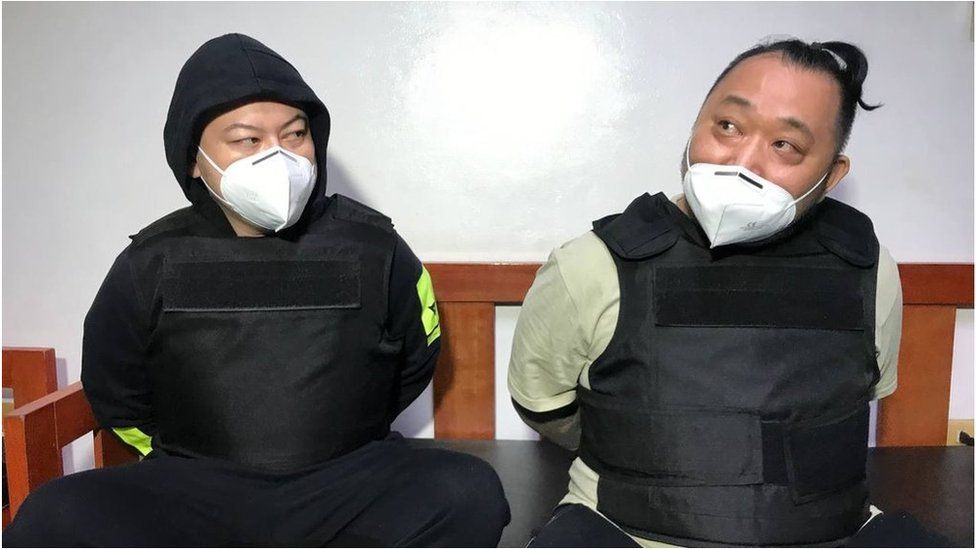 Japanese police have arrested four men for allegedly orchestrating scams and robberies while jailed overseas, in a case that has gripped the country.
Authorities say they targeted the elderly, and stole or cheated their victims of billions of yen.
From their jail in the Philippines, the men managed to recruit accomplices in Japan to carry out the robberies.
One of them is said to be the mastermind, who calls himself "Luffy" after a popular anime character.
Philippine authorities deported two of them, Kiyoto Imamura and Toshiya Fujita, to Japan earlier this week.
The other two – Yuki Watanabe and Tomonobu Kojima, arrived in Japan on Wednesday night.
They are among dozens of Japanese nationals who have been arrested in the Philippines since late 2019 on suspicion of involvement in the so-called "Luffy" gang.