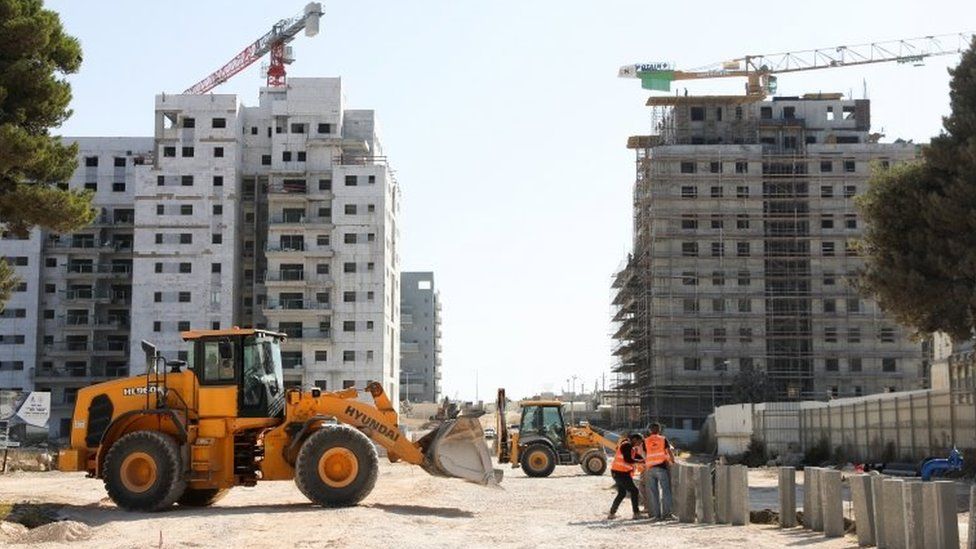 The Israeli government has authorised nine Jewish settlements in the West Bank which were previously unauthorised outposts.
It is the first such move by the new government of Prime Minister Benjamin Netanyahu.
The international community regards all settlements as illegal under international law, though Israel disputes this.
Palestinians see settlements as a major obstacle to a peace deal with Israel.
They want all settlements and outposts to be removed from the West Bank and East Jerusalem, which they seek for a future Palestinian state.
Israel has built about 140 settlements housing some 600,000 Jews since it occupied West Bank and East Jerusalem in the 1967 Middle East war.
Also on Sunday, Israeli authorities announced mass construction of new homes within established settlements.
A statement from Mr Netanyahu's office said a planning committee would convene in the coming days to approve new settlement homes.
The far-right Finance Minister Bezalel Smotrich said on Twitter these would number 10,000.
Palestinian President Mahmoud Abbas's administration said Sunday's announcement should be "condemned and rejected".
There has been no immediate comment from the US, but ambassador Thomas Nides previously made clear Washington would oppose such moves.
"We want to keep a vision of a two-state solution alive. He (Netanyahu) understands that we understand that massive settlement growth will not accomplish that goal," Mr Nides said.
And last month US Secretary of State Antony Blinken criticised settlement activity in the occupied West Bank as an obstacle to peace.