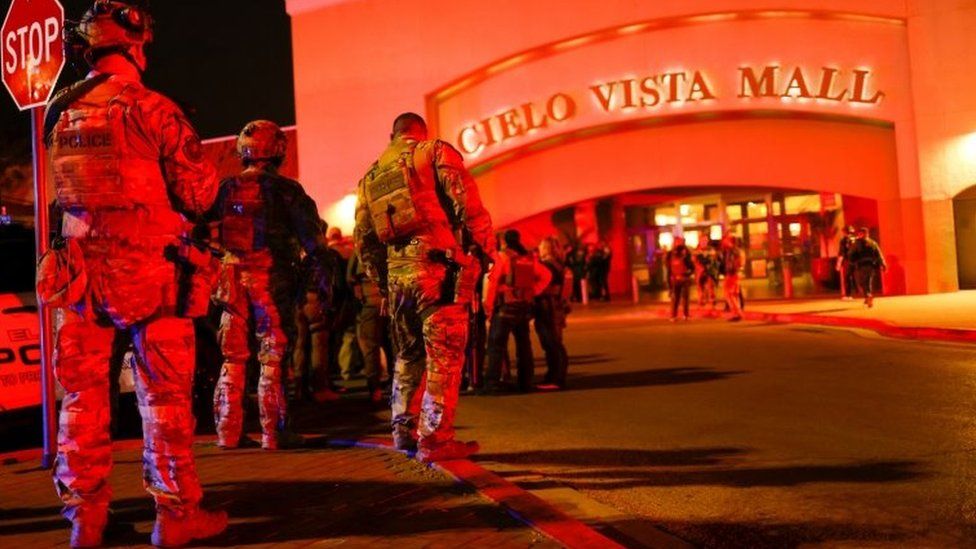 One person has been killed and three injured in a shooting at a shopping centre in the city of El Paso, police in the US state of Texas say.
Two suspects have been detained, and the authorities say there is no longer a threat to the public.
"It's too early to speculate on motive," El Paso police spokesman Sgt Robert Gomez said after Wednesday's shooting at the Cielo Vista Mall. "It was chaotic. People did flee. They were scared," he added.
Two of the injured, both male – are reported to be in critical condition.
The police earlier said gun shots were reported at the centre's food court.
The Cielo Vista Mall is located near a Walmart supermarket where 23 people were killed in a racist attack in August 2019, one of the deadliest mass shootings in US history.
A week ago the gunman in that attack, Patrick Crusius, pleaded guilty to 90 federal counts including hate crimes and firearms offences.
And on Monday, three students were killed and five others injured after a gunman opened fire on the Michigan State University (MSU) campus.