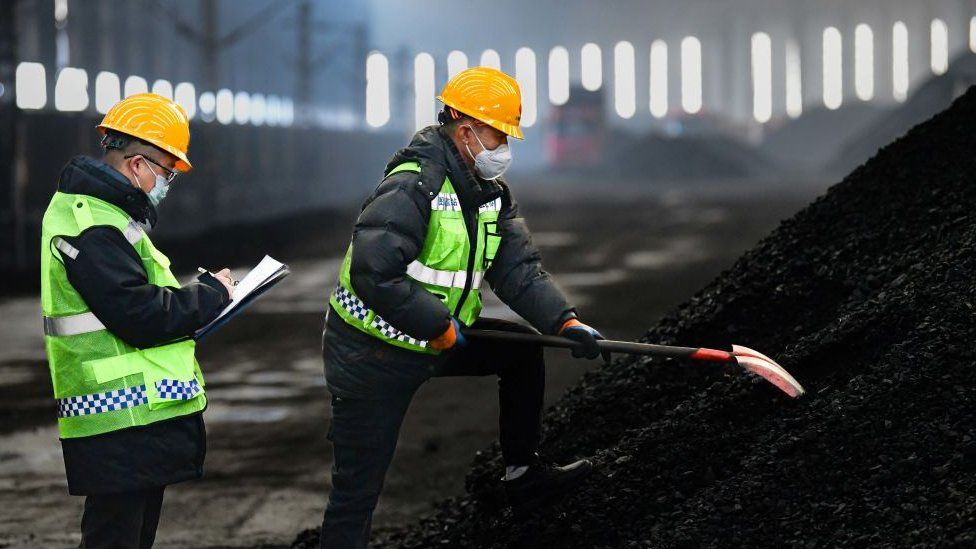 At least two people have died and more than 50 are missing after a mine collapsed in northern China.
President Xi Jinping has ordered a search and rescue mission following the collapse at around 17:13 local time on Wednesday.
Six injured individuals have been rescued from the site so far.
More than 200 rescue workers are at the scene, according to state news agency Xinhua. The mine is located in Alxa League, in Inner Mongolia region.
State broadcaster CCTV reported that the collapse occurred in a shaft operated by Xinjing Coal Mining Company.
Mines in Inner Mongolia are some of China's top coal producers.
Accidents are not uncommon in China, where the industry safety regulations can be poorly enforced. In December 2020, 23 miners died after a carbon monoxide leak at a coal mine. And in January 2021, 10 miners were killed in a blast at a gold mine in Shandong province.