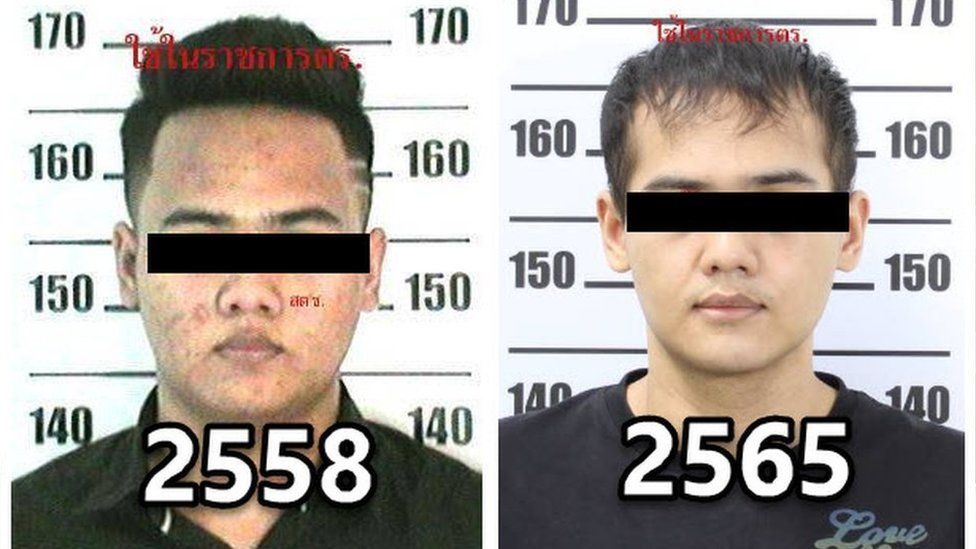 A Thai drug dealer underwent several facial plastic surgeries to look like "a handsome Korean man" and evade the law, local authorities have said.
Saharat Sawangjaeng, who adopted the alias Jimin Cheong, was caught last week at a condominium in Bangkok.
Police, who had been on the hunt for the 25-year-old for three months, said "none of his original face was left".
They tracked him down by tracing the distribution of ecstasy to other sellers and buyers in Bangkok.
Witnesses described him as a "handsome Korean man" to police. He had also changed his name to a Korean one, and police said he told them he wanted to restart his life in South Korea.
Sawangjaeng has been charged with the illegal import of narcotics. He admitted to ordering MDMA – also known as ecstasy – over the dark web using cryptocurrencies, the police said last week.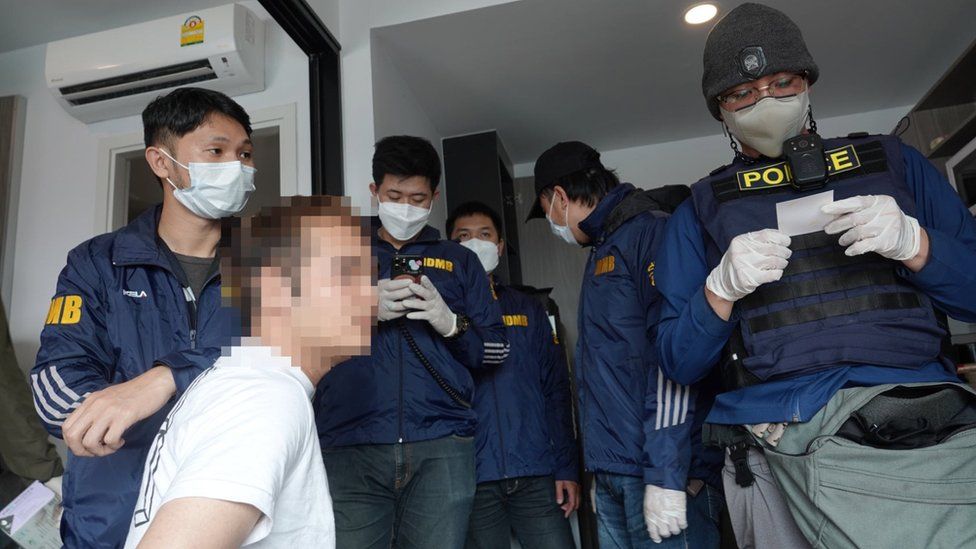 Sawangjaeng had in previous years been arrested on at least three occasions. One time he was detained on an assault charge, and the police found 290 ecstasy pills and 2kg (4.4lb) of narcotics in liquid form in his possession.
But he managed to escape detention and at one point, underwent extensive surgical procedures to dodge investigators.
Thai Police major-general Thammasutee described him as "one of the main causes of Bangkok's MDMA epidemic", The Straits Times reported.
"He is a drug lord importing MDMA from Europe at just 25 years old. We believe there are more suspects in foreign countries. We will continue our investigation," Mr Thammasutee said.