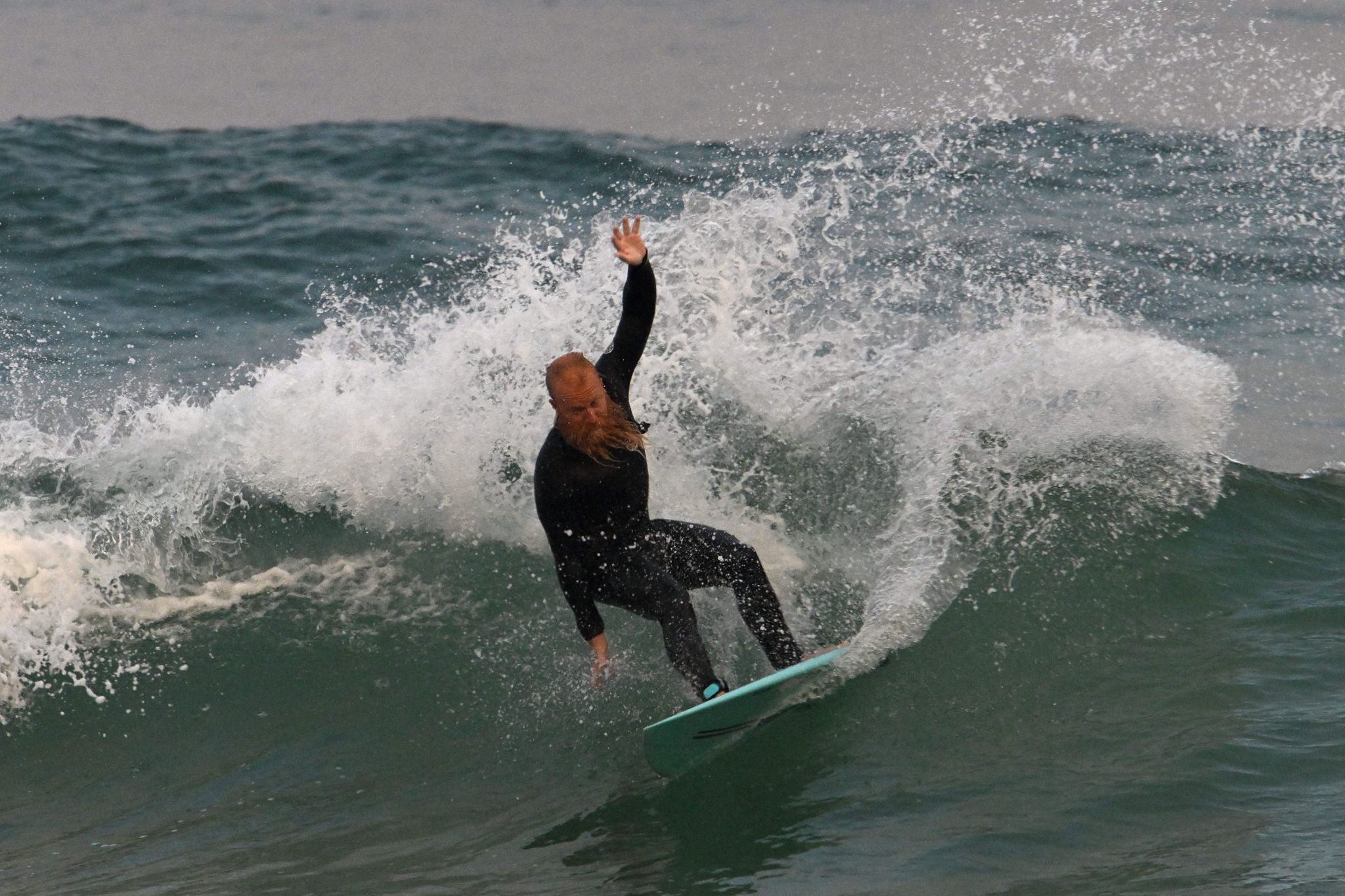 An Australian man has broken the world record for the longest surfing session – and was continuing to ride waves until Friday evening local time.
Blake Johnston's record break came after 30 hours and 11 minutes in the water at Cronulla beach in south Sydney.
Describing himself as "pretty cooked", Johnston told reporters he would keep going as "I still have a job to do".
His board-riding marathon has raised some $A240,000 for charity.
With spotlights to illuminate a section of Cronulla's surf known as "The Alley", Johnston kept going overnight and by Friday lunchtime had ridden over 600 waves.
The 40-year-old former pro surfer and distance runner faces the risk of blindness, infected ears and dehydration, as well as sleep deprivation, hypothermia, shark attack and jellyfish stings.
He emerged briefly from the sea at lunchtime on Friday for a medical check-up, and to receive eye-drops.
"I surfed at two in the morning with him, and the lights actually went out so it was pitch black," his brother Ben told the Australian Broadcasting Corporation.
"There were a whole bunch of jellyfish out there, so it was interesting to say the least."
Speaking ahead of his challenge, Johnston said: "I thought, I could just do it. I can run for 40 hours,"
"But, this way, I can surf with people, bring in the community and make a difference for the future."
Johnston is fundraising for the Chumpy Pullin Foundation, set up in the memory of Australian Olympic snowboarder Alex 'Chumpy' Pullin who drowned off the Gold Coast while spearfishing in 2020.
He is also supporting mental health charities, partly in tribute to his father who took his own life a decade ago.