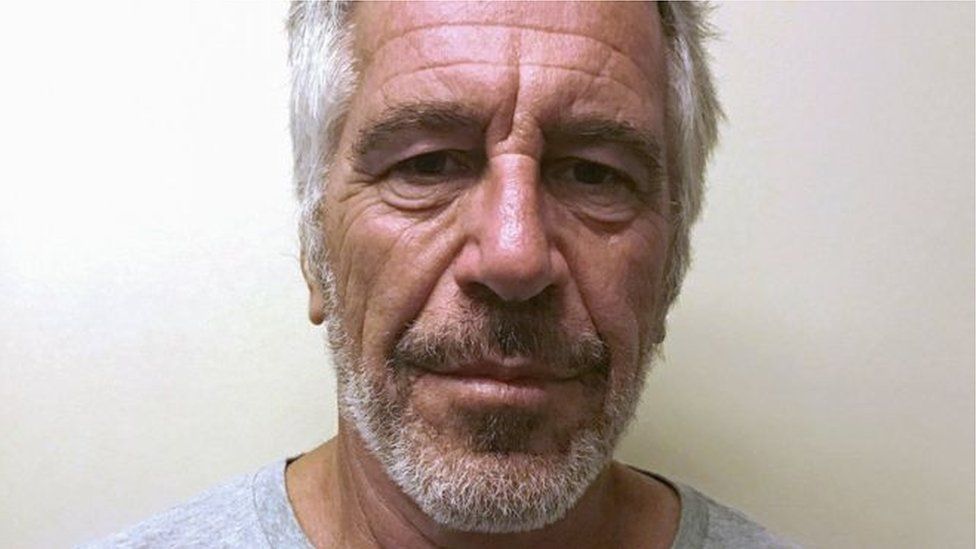 Two banks connected with the late Jeffrey Epstein will face lawsuits over claims they enabled his sex trafficking, a US court has ruled.
Two women who say the financier sexually abused them brought the case against JP Morgan Chase and Deutsche Bank. Judge Jed Rakoff also gave the go-ahead to a case against JP Morgan from the US Virgin Islands.
The banks deny being aware of Epstein's abuses.
In a four-page order Judge Rakoff wrote that the women and Virgin Islands government could try to make the case the banks had "knowingly benefited from participating in a sex trafficking venture".
He also allowed the women to pursue claims the banks were negligent and obstructed enforcement of a federal anti-trafficking law. He dismissed some of the other claims.
The decision means the banks could be financially liable for their relationships with the American financier if the claims are proven in court.
Epstein, who died in prison in 2019 while awaiting trial on charges of sex trafficking, was a client of JPMorgan from 2000 to 2013, and of Deutsche Bank from 2013 to 2018.
JP Morgan and Deutsche Bank, which had both sought to have the lawsuits dismissed, declined to comment on the recent ruling to Reuters.
The move comes after JP Morgan filed a lawsuit against Jess Staley, who handled Epstein's business as a senior executive at the bank, accusing him of failing to disclose potentially damaging information about his client.
Mr Staley went on to serve as chief executive of Barclays after leaving JP Morgan. He stepped down in 2021 after an investigation into his ties to Epstein. At the time he said he would contest the findings.
Epstein, who had been convicted in 2008 for soliciting prostitution from a minor, had socialised with Prince Andrew, former presidents Donald Trump and Bill Clinton and titans of the business world. Prosecutors in 2019 accused him of running a "vast network" of underage girls for sex.