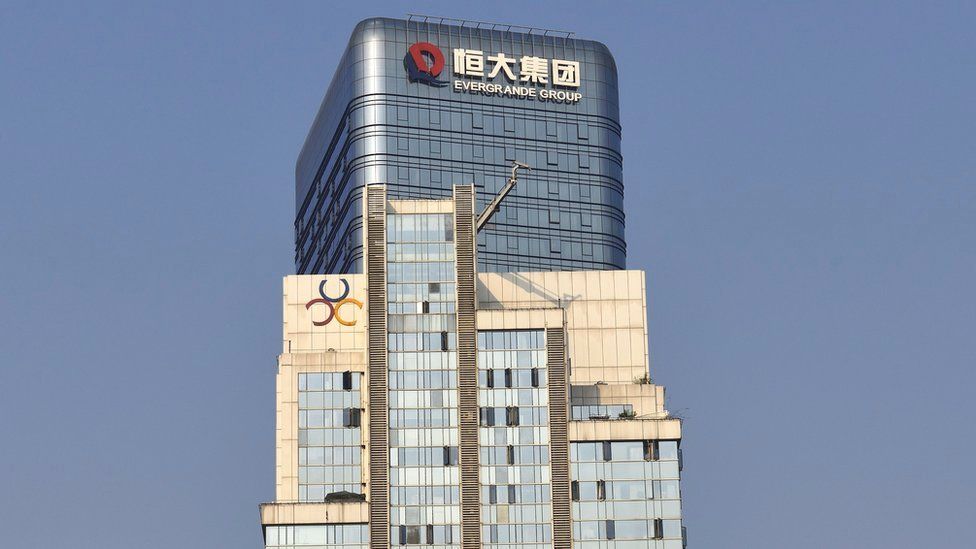 Embattled Chinese property giant Evergrande has announced plans for restructuring around $20bn in offshore debt, which could be seen as a model for other struggling developers.
The firm said the measures will help "efforts to resume operations and resolve issues on shore".
Evergrande has more than $300bn in liabilities and defaulted on its debts in late 2021. The crisis has spooked traders who fear contagion in China's property sector.
"The proposed restructuring complies with international restructuring norms and best practices," Evergrande said in a statement to the Hongkong Stock Exchange on Wednesday.
The firm added that it would "use its best endeavours to restore a healthy ecosystem of capital and business, repair its capital structure and stabilise its business operations".
Under the proposal, creditors will swap Evergrande bonds for new bonds and equity-linked investments backed by the company and two Hong Kong-listed subsidiaries.
Earlier this week, Evergrande said a key group of offshore bondholders had agreed to the proposal. It plans to seek the approval of other bondholders by the end of this month, ahead of the restructuring on 1 October.
The company's overdue financial reports for 2021 and 2022 will also be released in the coming months.
Trading of its Hong Kong-listed shares will remain suspended in the meantime. Evergrande, which is the world's most indebted property developer, was once China's top-selling developer. The firm had expanded aggressively to become one of China's biggest companies by borrowing more than $300bn.
However, Chinese officials introduced new rules in 2020 to control the amount owed by big real estate developers.
This led Evergrande to offer its properties at major discounts to ensure money was coming in to keep the business afloat. It has since struggled to meet interest payments on its debts.
In December 2021, Evergrande missed a crucial deadline and failed to repay interest on around $1.2bn of international loan. Major credit rating agencies declared Evergande in default, a move that could hamper restructuring talks with investors.
China's property market is under pressure from a slowing economy and a serious cash crunch. It accounts for around a third of economic output in the world's second largest economy.