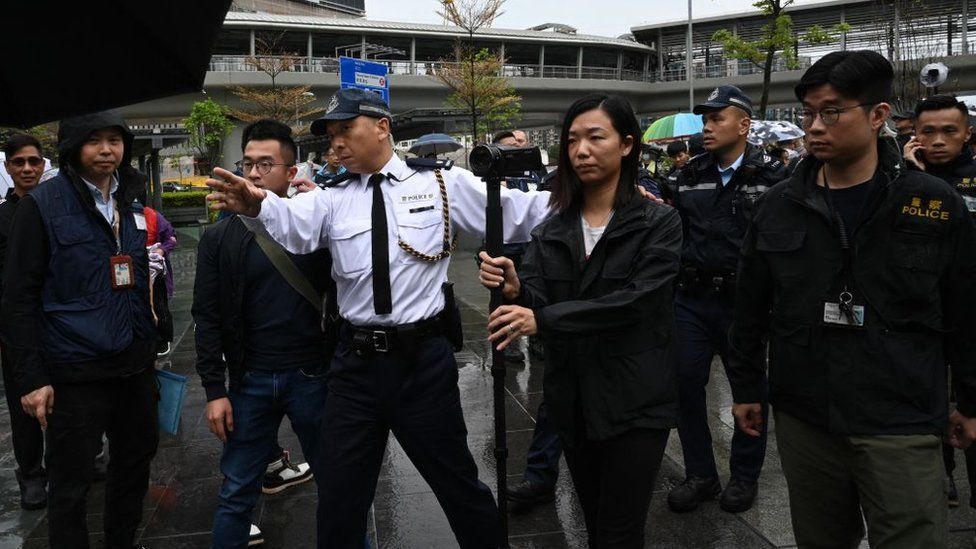 The first protest in two years has taken place in Hong Kong under close monitoring by police.
The small rally was the first since China imposed sweeping restrictions on the rights and freedoms of people living in the territory.
Only 100 people were allowed to attend. They were also required to wear number tags and their banners were examined in advance.
Sunday's march was against a land reclamation plan in the city's east.
Police required organisers to follow stringent conditions and surrounded the marchers with a cordon that kept media and protesters separated.
The participants were allowed to chant slogans against the project.
Hong Kong is a Special Administrative Region of China. Under its "one country, two systems" principle, residents are supposed to enjoy certain freedoms unavailable on the mainland – and Hong Kong's mini-constitution, the Basic Law, guarantees the right to public assembly.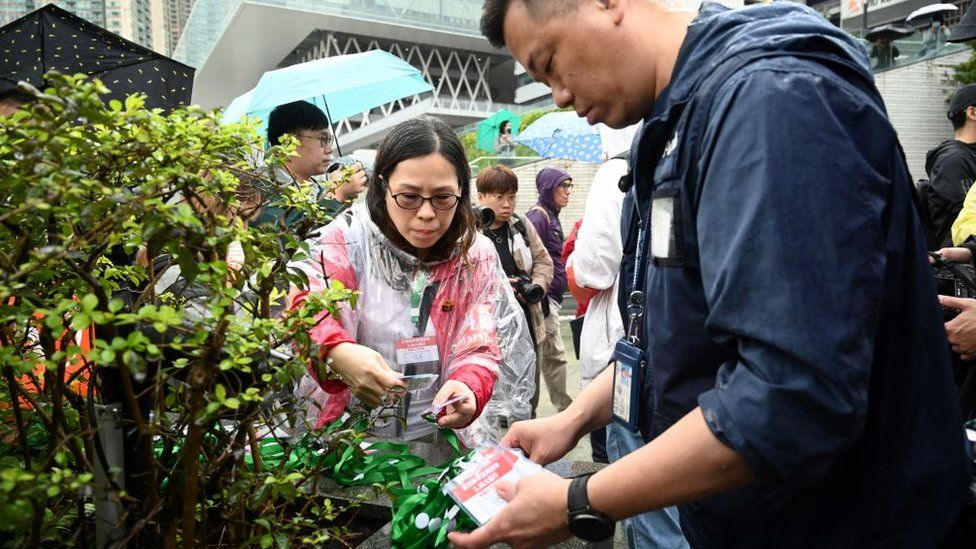 But these rights have been eroded since 2020, when Beijing imposed a national security law in response to the months-long Hong Kong protests against Beijing's control in 2019.
Beijing said the law was needed to bring stability to the city – but critics said it was designed to squash dissent, and weaken Hong Kong's autonomy.