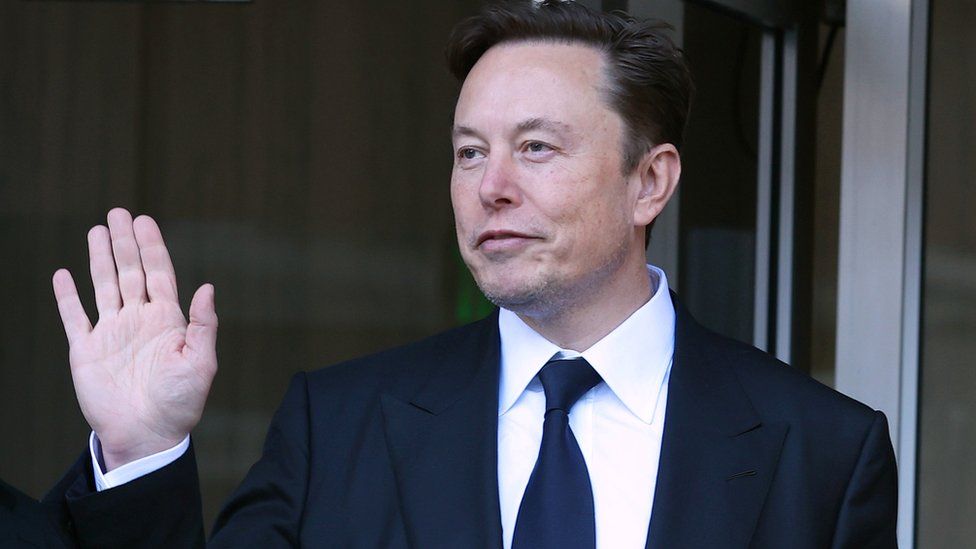 Twitter boss Elon Musk has announced a shake-up of the social media platform's paid Twitter Blue feature.
From 15 April only verified subscribers will have posts recommended to other users and be allowed to vote in polls.
Under the policy, posts from non-paying accounts will not be included in the "For you" stream of recommended tweets.
Last week, the firm said it would remove the verified status of some "legacy" accounts, which date from before Mr Musk bought the firm.
Users currently pay $7 a month for blue-tick verification, which also allows access to additional features.
Mr Musk said the changes were "the only realistic way to address advanced AI bot swarms taking over. It is otherwise a hopeless losing battle."
"Voting in polls will require verification for same reason," he added.
In an earlier post, Mr Musk said paid verification significantly increases the cost of using bots and makes it easier to identify them. However, the move has been criticised by some social media users.
Twitter Blue had a chaotic initial launch in November, as people started impersonating big brands and celebrities and paying for the blue tick badge in order to make them look authentic. Many pretended to be Mr Musk himself.
This forced Twitter to pause the feature after less than a week, before it was relaunched the following month.
Twitter Blue has since been used by controversial groups, including Taliban officials and their prominent supporters in Ahganistan.
Verified users have their tweets amplified above other accounts. Subscribers also have access to additional features including an edit button, among other perks. Previously, the blue tick was used to indicated that high-profile accounts were authentic. It was given out by Twitter without a subscription fee – but only the firm itself decided who got one.
Last week, Twitter said it would also start phasing out its "legacy verified programme" and remove some "legacy verified checkmarks" from 1 April. The firm added that users needed to pay to "keep your blue checkmark on Twitter".
Bots on social media platforms can hurt their ability to grow advertising revenue or paid-for subscriptions.
Mr Musk has often expressed concerns about how many fake or spam accounts are on Twitter. At one point he put his $44bn plan to buy the social media platform on hold as he queried the number of bots disclosed by the firm's previous management team.