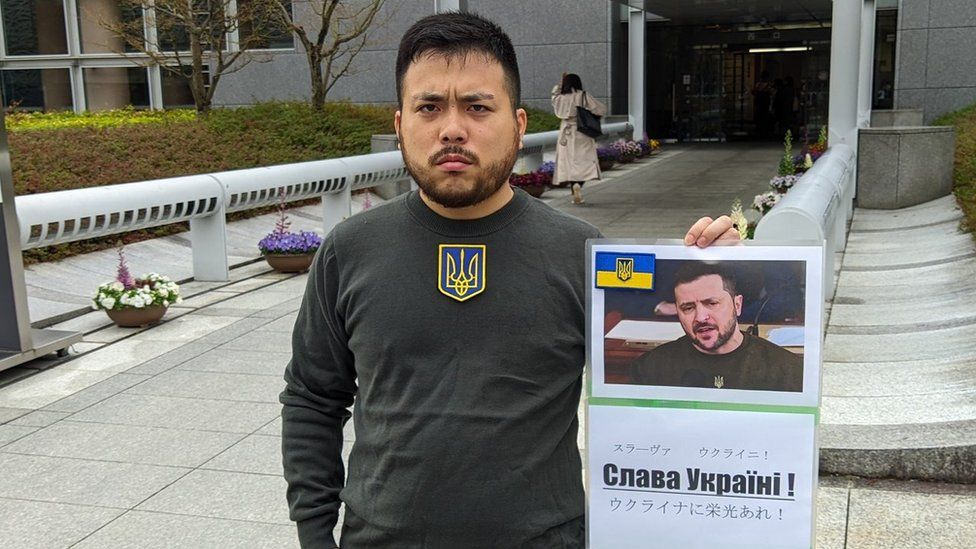 A university student in Japan has dressed up as Volodymyr Zelensky for his graduation ceremony.
The man donned the Ukrainian president's iconic green long-sleeved top and matching trousers, and told Japanese network Yomiuri that he took efforts to grow his beard.
His costume was part of the unique graduation ceremony of Kyoto University, which allows students to wear whatever they want. And they certainly make the most of it.
Over the years, the weird and wonderful tradition has seen everyone from Where's Wally to Pokémon and even Jesus Christ collect their diplomas at the university.
The student, who has only been identified as Amiki on Twitter, told Japanese media that he dressed as Mr Zelensky to show solidarity with Ukraine.
"Since December, when I was growing out my beard, I was told I look like President Zelensky," he told Yomiuri.
The graduate also carried signs bearing messages of support and quotes from the president's speech to US Congress in December.
This year's graduation ceremony was the first time in three years that students from the university have attended in person, due to the pandemic.
According to NHK, Japan's public broadcaster, a rabbit and an otter carefully made their way on to the stage to collect their diplomas, as well as a drummer, who burst into a beat upon graduating, supported by other musicians in the crowd.