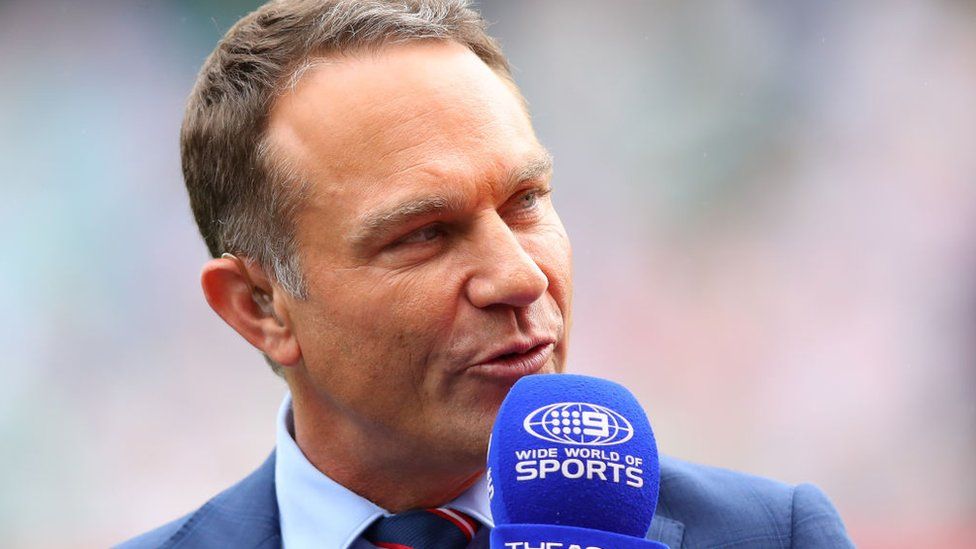 Former Australian cricket great Michael Slater has been charged with assaulting police during a confrontation in a popular Queensland holiday town.
The alleged incident on Friday left one officer with a cut to their hand, a police spokesperson said.
Officers were responding to an alleged domestic violence and medical incident at the Noosa property, they added.
Slater, 53, is also charged with two counts of obstructing police and will face court on 2 May.
The former batsman was part of the Australian cricket team from 1993 to 2001, playing 74 Tests.
He then forged a career as a high-profile cricket commentator but was let go by Australia's Channel Seven in 2021.