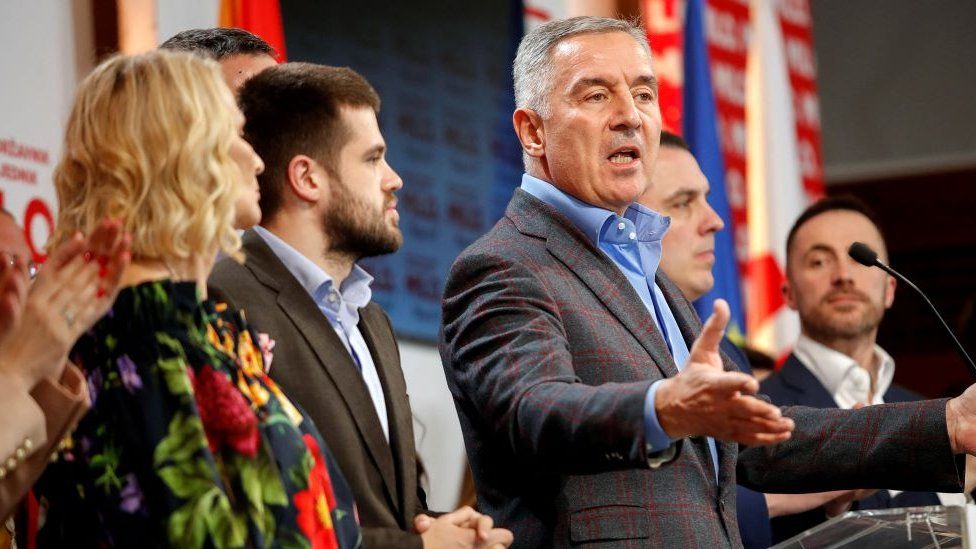 Montenegro's long-standing leader Milo Djukanovic has suffered a resounding presidential election defeat.
The 36-year-old centrist former economy minister, Jakov Milatovic, declared victory on Sunday evening after the presidential run-off.
He will take over from Mr Djukanovic, who has held power as president or prime minister in Montenegro for over three decades. Snap parliamentary elections are scheduled to take place in the summer.
"Tonight is the night we have been awaiting for over 30 years. I wish you a happy victory," Mr Milatovic told cheering supporters of his Europe Now Movement in the capital, Podgorica.
He promised to lead his small Balkan nation into the European Union within the next five years.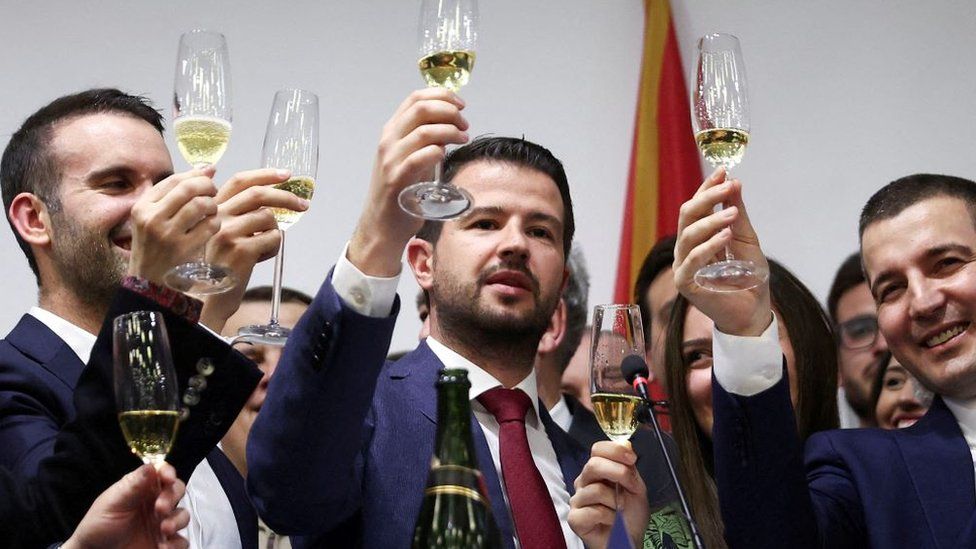 Official results are expected later in the week – but two respected election monitoring organisations are projecting victory for Mr Milatovic. The Centre for Monitoring and Research polling group said Mr Milatovic had secured 60% of the vote.
Mr Djukanovic was the youngest prime minister in Europe when he took power at the age of 29 in 1991 – the start of the collapse of Yugoslavia. He led Montenegro to independence from Serbia in 2006. Under Mr Djukanovic's leadership, Montenegro joined Nato – a move which upset Russia – and started the negotiating process for European Union membership.
As the scale of Mr Milatovic's victory became clear on Sunday evening, Mr Djukanovic acknowledged his defeat while wishing Milatovic success as president. "Montenegro has chosen and I respect that choice," he told his supporters.
Although the presidential post in Montenegro is largely ceremonial, victory in the election could improve the chances of the winner's party in parliamentary elections on 11 June.
During the election campaign, Mr Milatovic promised to curb corruption, improve living standards and boost ties with the European Union and neighbouring Serbia. The 37-year-old received support from parties close to Serbia, Russia and the Orthodox Church.