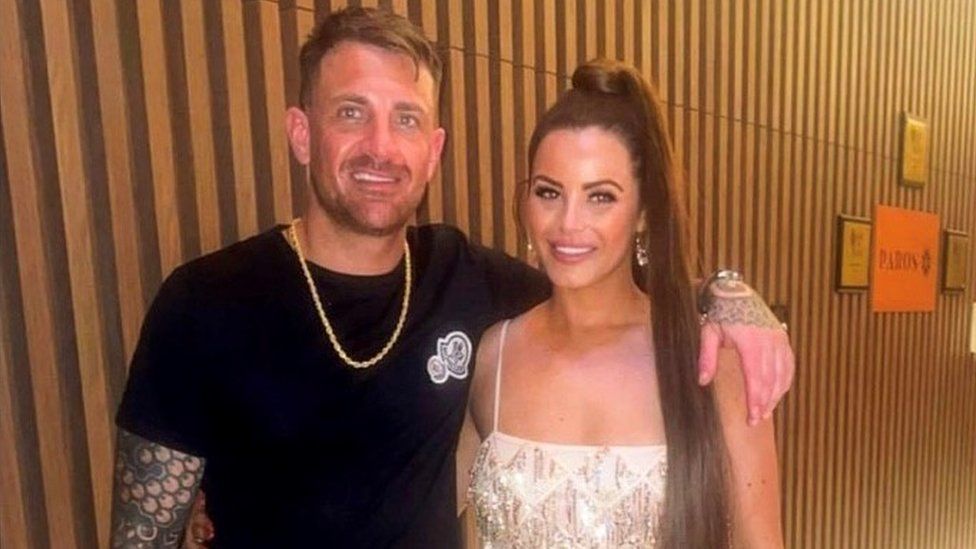 A man who has spent five months in a Moroccan jail after being accused of using fake money will now have his case heard in April. Oliver Andrews, from Bournemouth, was arrested in Marrakech in November.
His partner, Alanna Cornick, flew to Morocco last week to be at the court case but the hearing was postponed until 11 April.
Mr Andrews denies charges of possessing and distributing counterfeit money and creating an organised criminal group.
On 10 November 2022, the 29-year-old and a friend went to a nightclub on the last night of their holiday in Marrakech.
The following morning, Moroccan police arrested both men and told Mr Andrews half of his money was counterfeit, his family said.
Ms Cornick fears her partner "could be looking at 10-plus years".
"This could happen to anyone," she said.
Ms Cornick said she saw Mr Andrews briefly across the court room before the trial was adjourned, and when she tried to visit him in prison she was turned away because they were not married.
"It was horrible," she said. "As soon as I walked into the court, I started crying straight away.
"It was horrible seeing him and not being able to speak to him.
"I've not been able to see him in five months so it's just phone calls now."
Ms Cornick said Mr Andrews had initially been among 32 people being held in a 12-man cell, with no bedding or fresh air, but had since been moved to another cell with "better conditions" and is allowed a 10-minute phone call twice a week.
Both men are due to be told on 11 April whether they have been found guilty.