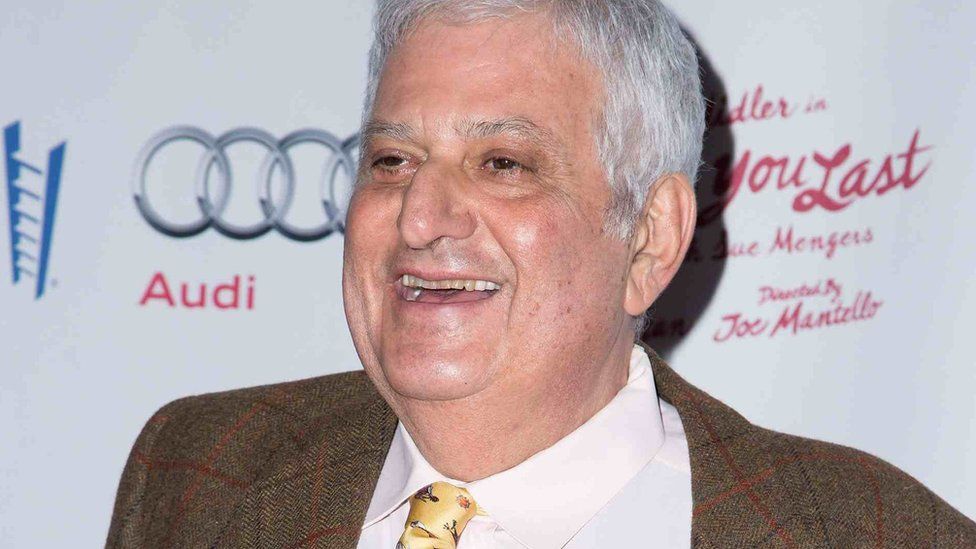 US actor Michael Lerner, who appeared in such films as Godzilla and Elf, and who earned an Oscar nomination for his role in Barton Fink, has died aged 81.
His nephew Sam Lerner announced the actor's death in an Instagram message on Sunday.
"We lost a legend last night. It's hard to put into words how brilliant my uncle Michael was, and how influential he was to me," he said.
No further details of Lerner's death have been given.
"His stories always inspired me and made me fall in love with acting. He was the coolest, most confident, talented guy," Sam Lerner said.
"I'm so lucky I got to spend so much time with him, and we're all lucky we can continue to watch his work for the rest of time. RIP Michael, enjoy your unlimited Cuban cigars, comfy chairs, and endless movie marathon."
Lerner's acting career stretched back to the late 1960s, when he was a pupil at the American Conservatory Theater in San Francisco, California.
On his path to Hollywood stardom, he first picked up supporting roles on two popular TV series – M*A*S*H and The Rockford Files.
But it was his role as movie mogul Jack Lipnick in Barton Fink, a period thriller by the Oscar-winning directors the Coen brothers, that thrust him into the higher echelons of Hollywood success.
In the film, he starred alongside John Turturro, John Goodman and Judy Davis, in the role that earned him an Academy Awards nomination for best supporting actor.
His acting career took off after the nomination and he appeared in many films in the 1990s, including Newsies, Blank Check, Celebrity and Godzilla.
In 1995, he starred in the CBS drama Courthouse as Judge Myron Winkleman, which lasted for one season, and in 1996 he played Cher Horowitz's father, Mel Horowitz, for one season in the TV series Clueless.
In 2003, he landed a role in Elf as short-tempered boss Fulton Greenway, acting alongside comedian Will Ferrell in the hit Christmas comedy.
More recently, in 2014 he had a small role as Senator Brickman in the blockbuster X-Men: Days of Future Past.