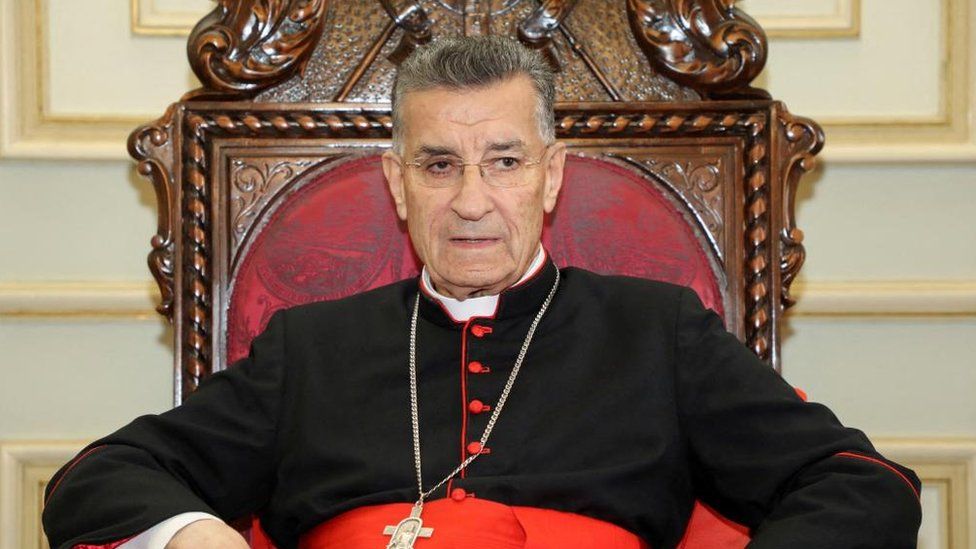 A senior Christian cleric in Lebanon has called for Syrian refugees to be deported from the country.
Patriarch Bechara Boutros Al-Rai, who heads the Maronite Church, made the call in his Easter service message.
He said Syrian refugees, thought to number as many as 1.5 million, were "draining the state's resources".
An independent monitoring group, the Syrian Network for Human Rights, accused him of using inflammatory speech against vulnerable people.
Lebanon has been crippled by long-running political and economic crises. The value of its currency has plummeted, leaving hundreds of thousands living in poverty, with many struggling to afford food and medicine.
The UN has registered more than 820,000 Syrian refugees in Lebanon but says there could be around 1.5 million. They fled their country's bloody 12-year civil war. Lebanon's population is estimated to be just under seven million.
In his Easter service message, Patriarch Bechara claimed that Syrian refugees were "disturbing social security and competing with the Lebanese for their livelihood".
He accused the international community of "protecting" Syrian refugees and "deciding to ignore the repercussions they have on Lebanon".
He urged the international community "to help return them to their homeland and help them there".
Patriarch Bechara – head of the largest Christian denomination in Lebanon – has also called for the removal of Palestinian refugees in the past.
The director of the Syrian Network for Human Rights, Fadel Abdul-Ghani, told the Arabi21 news outlet that Syrian refugees in Lebanon received international aid rather than Lebanese government subsidies.
The UN and human rights groups have previously warned that Syria is not safe for refugees to return to and last year opposed Lebanese government plans to start returning refugees.