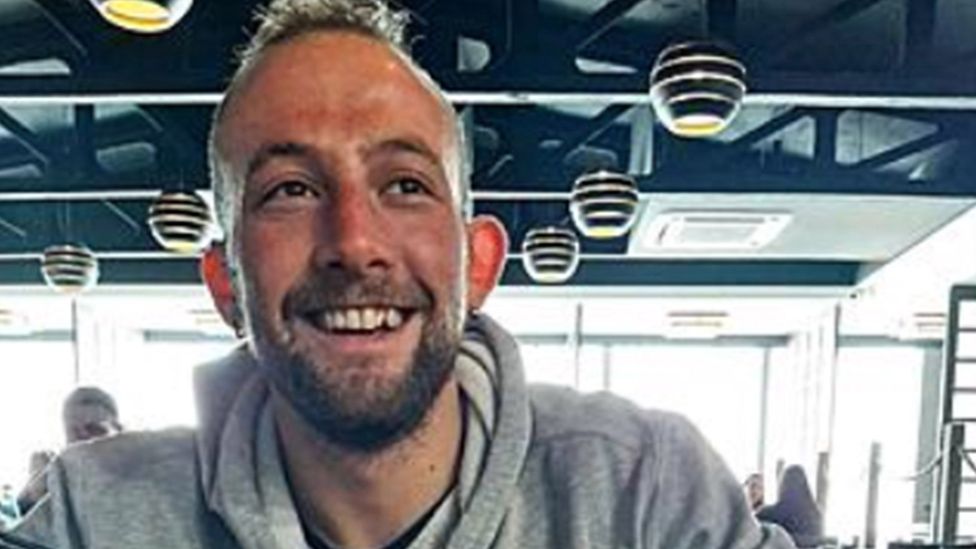 Italian authorities are on the hunt for a bear that killed a 26-year-old jogger in the north-eastern region of Trentino last week.
Andrea Papi's funeral took place on Wednesday. The 17-year-old female bear that killed him was known as JJ4 and identified through genetic testing. JJ4 also attacked a father and son in June 2020.
The provincial government had issued an order for the bear to be killed at the time, but it was overturned by a court.
This time authorities have opted to euthanise the bear. "We are doing everything we can to locate the bear and ensure the safety of local residents," said Maurizio Fugatti, the president of the Trentino region.
Mr Papi was running in the countryside when he was attacked and killed, sparking fear among residents. Many have called the bear to be captured and demanded changes to a European plan called "Life Ursus" which is aimed at reintroducing brown bears in the Alps.
People in Trentino have been expressing condolences and solidarity with Mr Papi's family. Candles have been outside windows as a symbol of mourning, and local municipalities have lowered their flags to half-mast.
In the village of Caldes, a large crowd of mourners filled a church to pay their respects and offer support to Mr Papi's family at his funeral. "The village is upset, angry," Antonio Maini, mayor of Caldes, told reporters outside the church. "One of our boys has died, we are in mourning, but we are also angry because he died from a bear attack. An event that should not have happened."
The incident has reignited the debate about the coexistence of humans and wildlife in the area and raised questions about how best to balance the need to protect endangered species with the safety of residents.
Bears are a protected species in Italy, and their population has been increasing in recent years due to conservation efforts. However, their presence in residential areas can pose a risk to human safety, as highlighted by the attacks.
"A conscientious administration should act in compliance with the rules for the protection of biodiversity and should not be moved by a spirit of retaliation, a spirit of revenge," the international Organisation for the Protection of Animals (OIPA) wrote in a note.
The species was reintroduced in the region about two decades ago. Since then, the bear population in Trentino has surged from three to approximately 100, according to data provided by the province.
Despite hopes that the bears would spread across the Alps, they have largely remained concentrated in Trentino.
JJ4, the bear responsible for the recent fatal attack on the jogger, was born in Trentino. Her parents were brought to the area from Slovenia.
Italy's environment minister, Gilberto Pichetto Fratin, said the bears might be relocated to other parts of the country, if not abroad, and locals could be equipped with anti-aggression spray.
"Bears and wolves have become a problem, for farmers, breeders, inhabitants, tourists," Reinhold Messner, an Italian mountaineer and explorer told daily newspaper La Stampa. "We need a precise regulatory framework, so it is clear how to deal with situations of this kind."