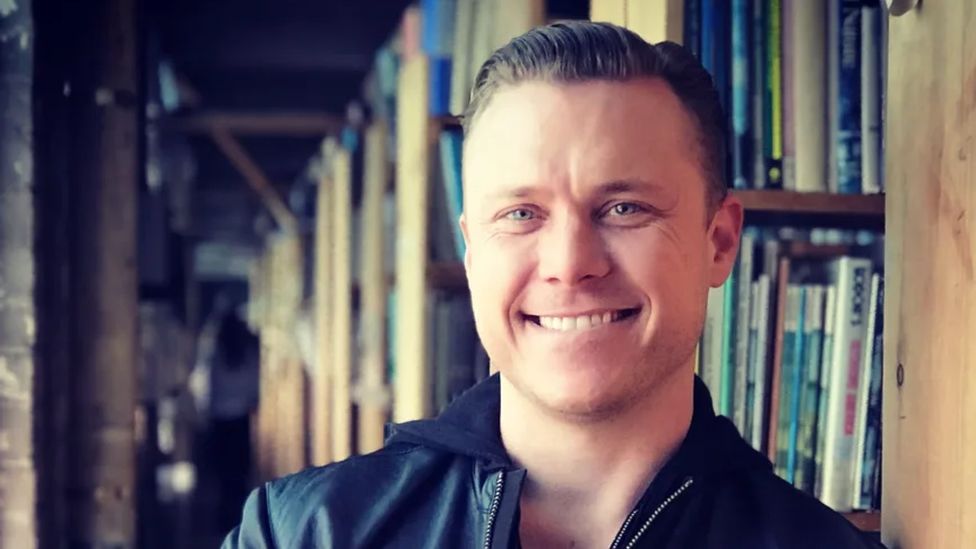 Police have arrested a self-described tech entrepreneur over the fatal stabbing in San Francisco of Cash App founder Bob Lee. The suspect is 38-year-old Nima Momeni from Emeryville, California. Mr Lee and Mr Momeni knew each other, police said.
According to a LinkedIn profile for Mr Momeni, he is a technology consultant and start-up owner.
Police found Mr Lee, 43, unconscious with stab wounds on 4 April near San Francisco's city centre. He died in hospital from his injuries.
In a news conference on Thursday, San Francisco Police Department chief William Scott announced Mr Momeni's arrest. Mr Scott said Mr Momeni had been charged with murder and was now in custody at the San Francisco County Jail. He did not elaborate on how Mr Lee and the suspect knew each other.
In 2011 Mr Momeni was charged with a misdemeanour for carrying a switchblade, criminal records show, but the case was dismissed after he took a plea deal. Mr Momeni's LinkedIn says he is the owner of a company called Expand IT, Inc.
Prosecutors are seeking to hold Mr Momeni without bail. An arraignment hearing has been scheduled for Friday.
Mr Scott said the "case is not closed" despite the arrest, and an investigation is ongoing into Mr Lee's death.
A regional news outlet, Mission Local, first reported on the arrest and identified the suspect as someone who work in the Tech industry. Citing police sources, Mission Local reported Mr Lee and the suspect were in a vehicle together and had an altercation before Mr Lee was stabbed.
Police officers first responded to reports of the stabbing at around 02:35 local time on 4 April. The San Francisco Standard viewed CCTV footage that shows Mr Lee walking down a deserted alleyway, seemingly looking for help.
He is seen stumbling towards a parked car and lifting up his shirt to reveal his wound, but the vehicle drives off before the tech entrepreneur falls to the ground. Police found Mr Lee unconscious in the Rincon Hill neighbourhood with two stab wounds to his chest, and started to administer aid before rushing him to hospital.
He was the chief product officer of the cryptocurrency company MobileCoin. Mr Lee is also credited with founding Cash App, a smartphone-based platform that allows person-to-person money transfers. The app is popular in the US and is worth $40b, according to Forbes. His death garnered many tributes from figures in the US tech industry.
It also ignited criticism against authorities in San Francisco for their response to the city's violent crime. During Thursday's news conference, San Francisco District Attorney Brooke Jenkins addressed the criticism by saying that her office and police had "worked tirelessly" to solve Mr Lee's case and others.
She also accused those who linked Mr Lee's murder to overall safety in San Francisco of making "reckless and irresponsible" statements. Ms Jenkins specifically mentioned Elon Musk by name, who tweeted after Mr Lee's stabbing that "violent crime in San Francisco is horrific and even if attackers are caught, they are often released immediately."
She said tweets like his "assumed incorrect circumstances about Mr Lee's death [and] served to mislead the world in their perceptions of San Francisco".
Police statistics suggest San Francisco's murder rate is fairly consistent. There were 56 murders last year, and 56 the year before. The city seems on track for a similar homicide rate this year.
According to the San Francisco Chronicle, the city has unusually high rates of property crime, such as theft and burglary, though lower-than-average rates of violent crime compared with other US cities.