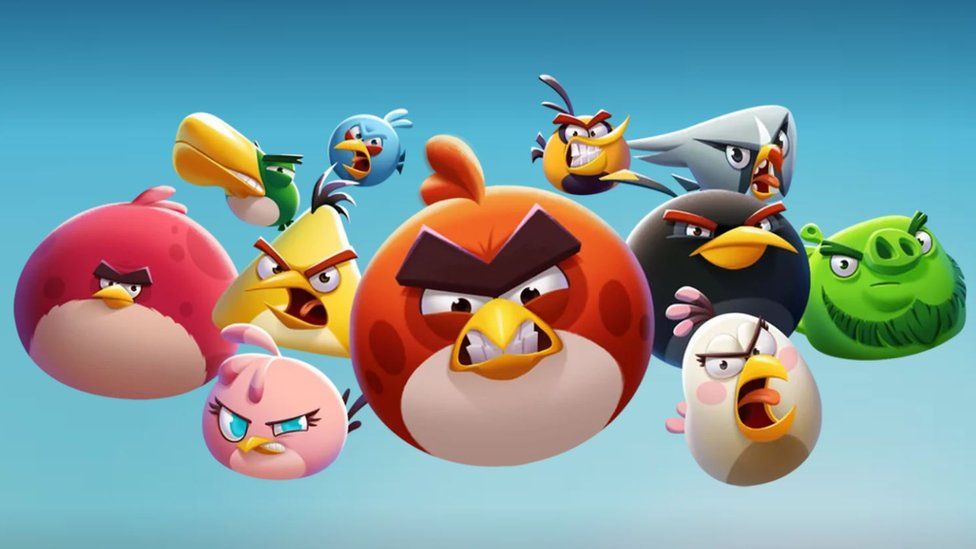 The maker of the Angry Birds video games, Rovio Entertainment, says it has held talks with larger rival Sega Sammy Holdings over its possible takeover.
In February, Rovio announced it had launched a review of the business, including discussions over its potential sale.
On Friday, the Wall Street Journal reported the deal could be worth about $1bn. Rovio has declined to comment on the potential value of its sale.
But it confirmed in a statement it was in discussions with the Japanese gaming giant – maker of the popular Sonic the Hedgehog titles. There "is no certainty as to when the possible tender offer would take place, or whether it would take place at all," it added.
Rovio held talks earlier this year with Israeli rival Playtika Holding over a potential takeover. However, those discussions ended last month without a deal. Finland-based Rovio is best known for the Angry Birds brand, which started as a popular mobile game in 2009.
Angry Birds was the first mobile game to be downloaded one billion times, Rovio has said. It has seen several spin-off versions, and the brand has also produced two Angry Birds movies.
Last year, the company said downloads across its stable of games had reached five billion. However, Rovio has yet to come up with a follow-up to reproduce the global popularity of Angry Birds.
That has made it a potential takeover target for bigger gaming industry companies like Sega. Rovio has around 550 employees across its eight game studios around the world. As of the end of trading on Friday, Rovio had a stock market valuation of $707m.
Sega Sammy is a Japanese global holding company formed by the merger in 2004 of video game giant Sega and Sammy Corporation in 2004.
Sega has produced several multi-million-selling video game franchises and is known globally for its Sonic the Hedgehog character. Sammy develops and sells amusement arcade machines. Sega Sammy shares were more than 4% lower in Monday morning trade in Tokyo.