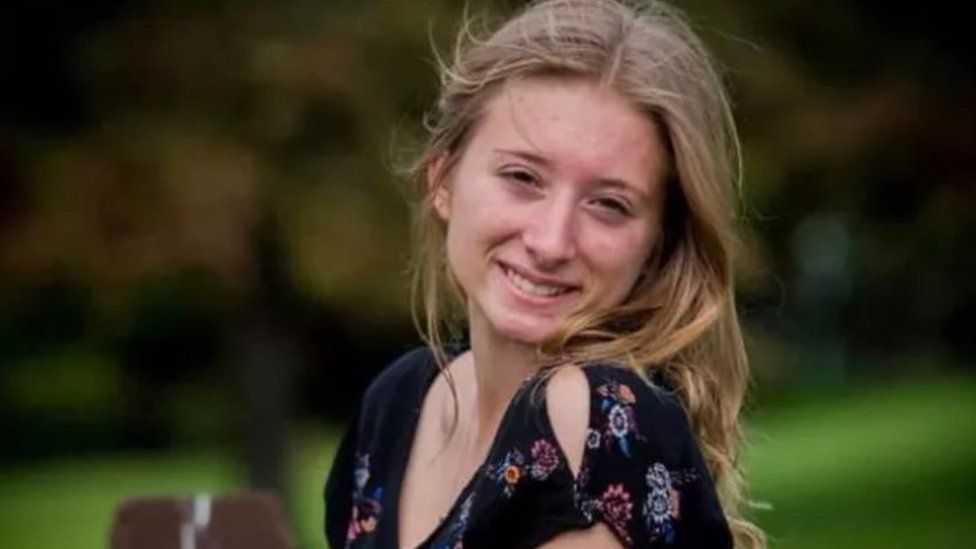 A man who allegedly shot and killed a 20-year-old woman in New York state as the car she was in mistakenly drove up the man's driveway has shown no remorse, police say.
Kaylin Gillis was in a car that accidentally drove into the driveway of Kevin Monahan, police say.
Mr Monahan, 65, allegedly then opened fire on the vehicle, hitting Ms Gillis.
Washington County Sheriff Jeffrey Murphy told CNN that Mr Monahan had "not shown any remorse in this case".
"They were turning around, they were leaving… so there's absolutely no reason for this man to come out on a deck and shoot at the vehicle," he said. The suspect had already obtained a lawyer by the time he emerged from his home to turn himself over, Mr Murphy said.
The town of Hebron is rural and the driveways are poorly lit at night. None of the group had exited the vehicle or attempted to enter Mr Monahan's house before he allegedly opened fire, police say. The friends drove away from the house and attempted to call for help in a nearby town, but Ms Gillis was pronounced dead by paramedics.
An attorney for Mr Monahan, Kurt Mausert, told CNN he was unaware the bullets he had fired had hit someone and had no idea why police were on his property.
The arrival of the vehicles "certainly caused some level of alarm to an elderly gentleman who had an elderly wife", he told the New York Times, adding that his client "sincerely regrets this tragedy".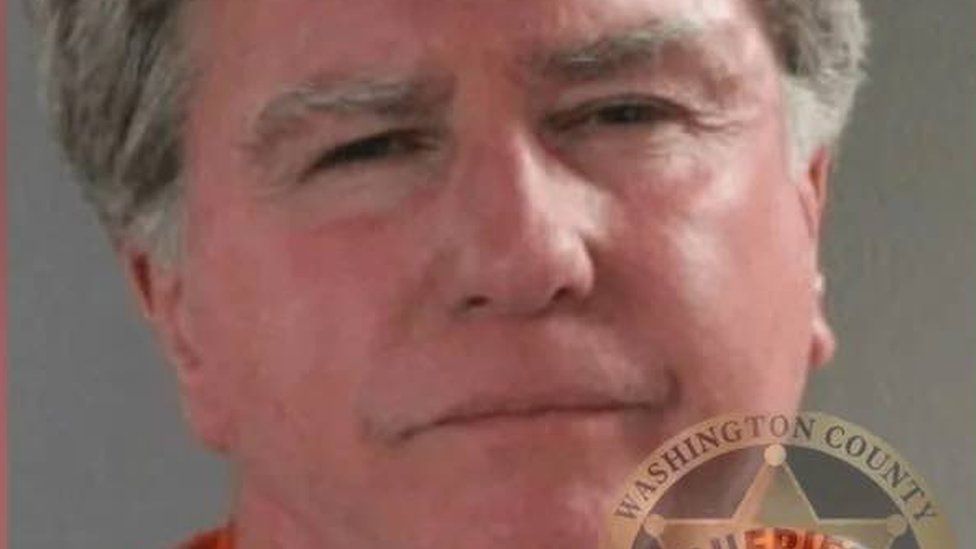 Hebron Town supervisor Brian Campbell told Northeast Public Radio that it's "very easy for people to get lost on back roads here".
"You don't know how many times I've been awakened early in the morning [by] people lost, run out of gas, over a ditch, you go tow them out, put them on their merry way. You never think of your own safety even," he said.
The type of bullet that killed Ms Gillis was a large lead slug fired from a 12-gauge shotgun, according to the Times Union newspaper. It is typically used to hunt big game, the newspaper reports. Investigators have not said what weapon was used in the shooting.
In a statement sent to CBS News, Ms Gillis' family called her "a kind, beautiful soul and a ray of light to anyone who was lucky enough to know her".
They said the 20-year-old was an artist and a "Disney fanatic" who was looking forward to starting college in Florida so she could become a marine biologist.
"Our family will never be the same but we will be guided by Kaylin's positivity, optimism, and joy as we learn to live with her loss." Ms Gillis graduated in 2021, and two of her younger siblings attend school in the district.