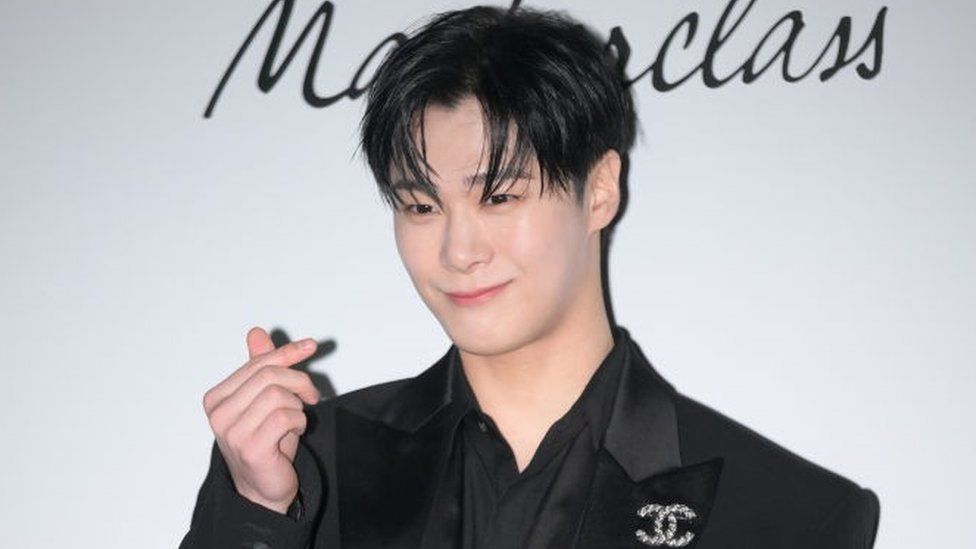 K-pop star Moonbin has died at the age of 25, his record label has announced.
He was found unresponsive by his manager at his apartment in Seoul on Wednesday night, South Korean media quoted police as saying.
"He appears to have taken his own life but an autopsy is being reviewed to determine the exact cause of death," police said.
Moonbin "unexpectedly left our world and became a star in the sky", a tribute from his label Fantiago said.
Moonbin had been an actor and model before joining the boy band Astro in 2016, a well-established K-pop group. He also performed with a sub-group called Moonbin & Sanha.
The statement from Fantagio asked that everyone "refrain from speculative and malicious reports" so that his family could pay their respects in peace.
Moonbin joined the Fantagio's trainee program as a child before eventually joining Astro. The group was originally six performers, but one member left in February 2023.
His sister Moon Sua is also a K-pop singer, performing as part of the girl group Billlie.
South Korea has the highest rate of youth suicide of all developed countries and while the country's overall suicide rate is falling, deaths of those in their 20s are rising.
The government is trying to substantially reduce the number of suicides, which plague Korea's hyper-competitive society.
Moonbin's fans have been mourning his death, while praising him for introducing them to the hugely popular K-Pop genre.