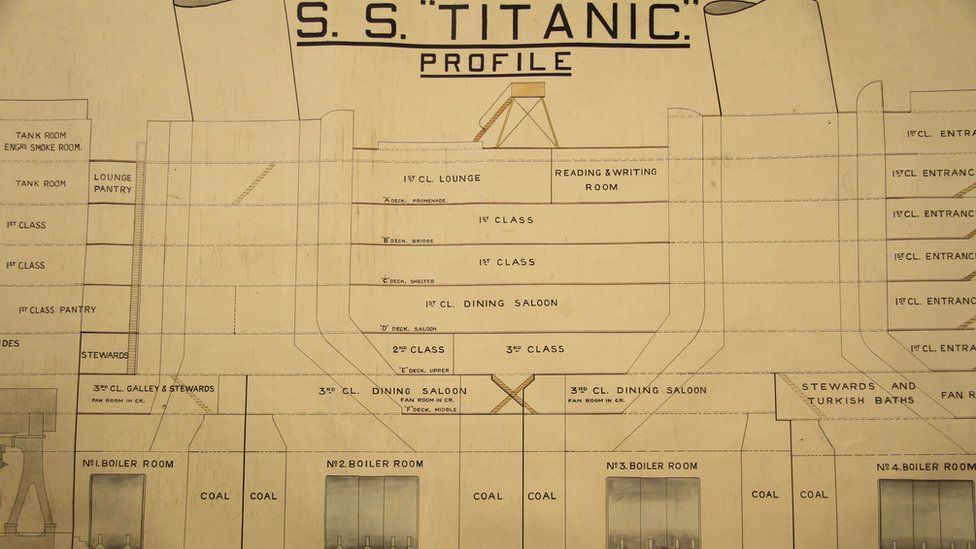 A 33ft (10m) plan of the Titanic used in an inquiry into the sinking of the ship has sold for £195,000 at auction.
Medals awarded to telegraphist Harold Cottam, who helped save 700 passengers on the Titanic, were also sold at the auction in Wiltshire on Saturday.
Auctioneer Andrew Aldridge said he was "delighted" at the £395,000 total reached for the four Titanic lots.
Mr Cottam's medals were sold alongside photographs, his pocket watch and signed paperwork for £85,000.
Mr Cottam, from Southwell, Nottinghamshire, was 21 when he was on board the RMS Carpathia and identified the Titanic's distress signal as it sank on 14 April 1912.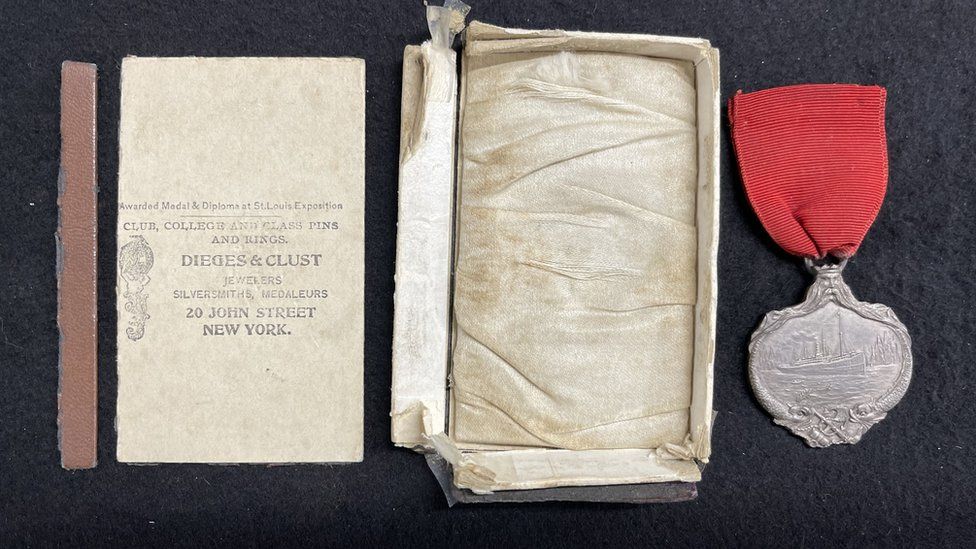 He alerted his captain, who initiated the rescue of the passengers on the vessel, which had struck an iceberg.
The hand-drawn plan of the Titanic was made for the British inquiry into the sinking of the ship, just weeks after the disaster.
Mr Aldridge, of Henry Aldridge and Son Ltd, said: "The prices reflect the rarity of the material offered for auction but also the enduring appeal of the Titanic story. "She sank 111 years ago but the memory of those passengers and crew lives on through the memorabilia," he added.