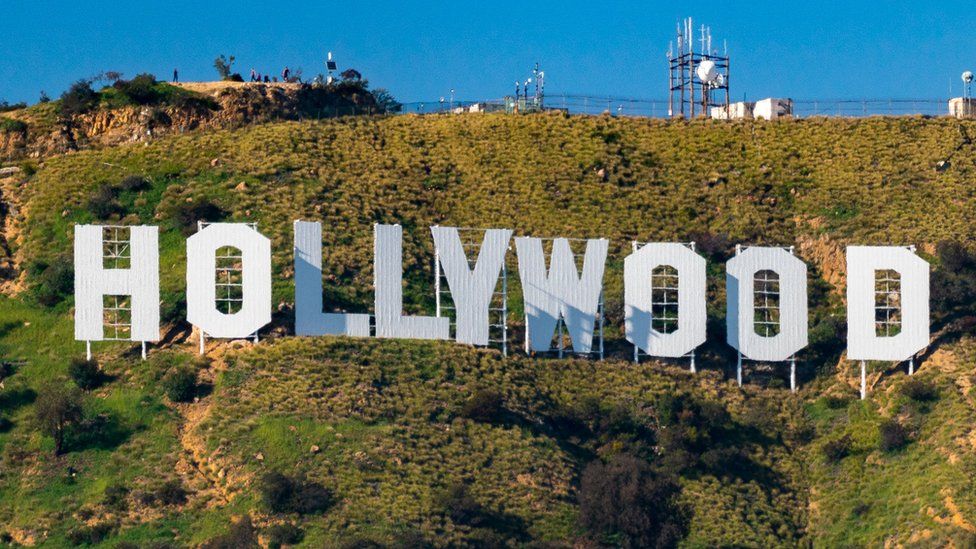 Thousands of Hollywood TV and movie screenwriters will strike on Tuesday, after talks with major studios over wages went unresolved.
A Writers Guild of America strike, the first in 15 years, will see more than 9,000 writers – nearly 98% of voting members – walk out.
The strike became effective at 12:01am on Tuesday, the Guild said on Twitter. Picketing will begin on Tuesday afternoon, the Guild said.
The strike could affect Tuesday's late-night shows, while forthcoming shows and films could face delays.
In 2007, writers went on strike for 100 days, at a cost of about $2bn.
This time around, writers are clashing with the Alliance of Motion Picture and Television Producers – which represents the major studios, including Disney and Netflix – in demand of higher pay and a greater share of the profits from the modern streaming boom.
In a Tweet on Sunday evening, the Writers Guild of America said the decision was made after six weeks of negotiations produced a "wholly insufficient" response to "the existential crisis writers are facing".
Key issues in the talks have been how writers get paid for shows which often remain on streaming platforms for years, as well as the future impact of artificial intelligence on writing.
For their part, the studios have collectively said they must cut costs due to financial pressures, while noting how the overall "residuals" payments to writers hit an all-time high of $494m in 2021.
On Sunday evening, the Deadline Hollywood outlet reported that production on late-night shows including The Late Show with Stephen Colbert, Jimmy Kimmel Live! and The Tonight Show Starring Jimmy Fallon will all come to a halt.
Late Night host Seth Meyers expressed his support for the strike on the corrections segment of his show on Friday.
"I also feel very strongly that what the writers are asking for is not unreasonable," Meyers said. "As a proud member of the Guild, I'm very grateful that there is an organisation that looks out for the best interests of writers."