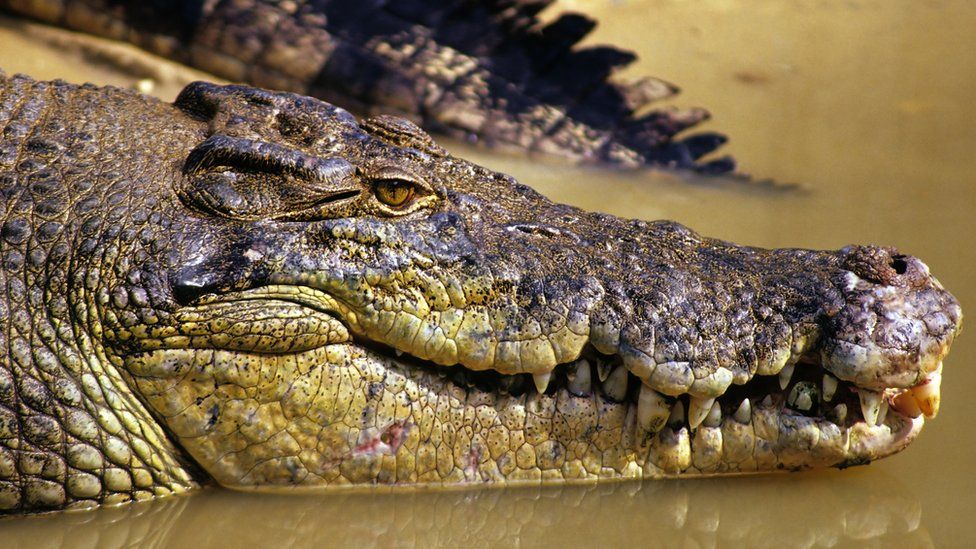 The body of an Australian man who vanished while fishing with friends has been found inside a crocodile.
Kevin Darmody was last seen at Kennedy's Bend – well-known saltwater crocodile habitat in a remote part of northern Queensland – on Saturday.
After a two-day search of the area, police euthanised two large crocodiles and found human remains.
The body is yet be formally identified, but police say it is a "tragic ending" to the search for the 65-year-old.
Mr Darmody was an experienced fisherman and a well-known member of the community in Cape York.
The two crocodiles, which measured 4.1m (13.4 ft) and 2.8m in length, were shot dead on Monday about 1.5 km (0.9 miles) from where he was last seen.
Human remains were found inside only one of the reptiles, but wildlife officers believe both were involved in the incident.
The fishermen with Mr Darmody at the time did not see the attack, but reported hearing him yell, followed by a loud splash.
"I raced down… but there was no sign of him, just his thongs on the bank and nothing else," his friend John Peiti told the Cape York weekly.
Crocodiles are common in Australia's tropical north, but attacks are rare. Mr Darmody's death is just the 13th fatal attack in Queensland since record-keeping began in 1985.