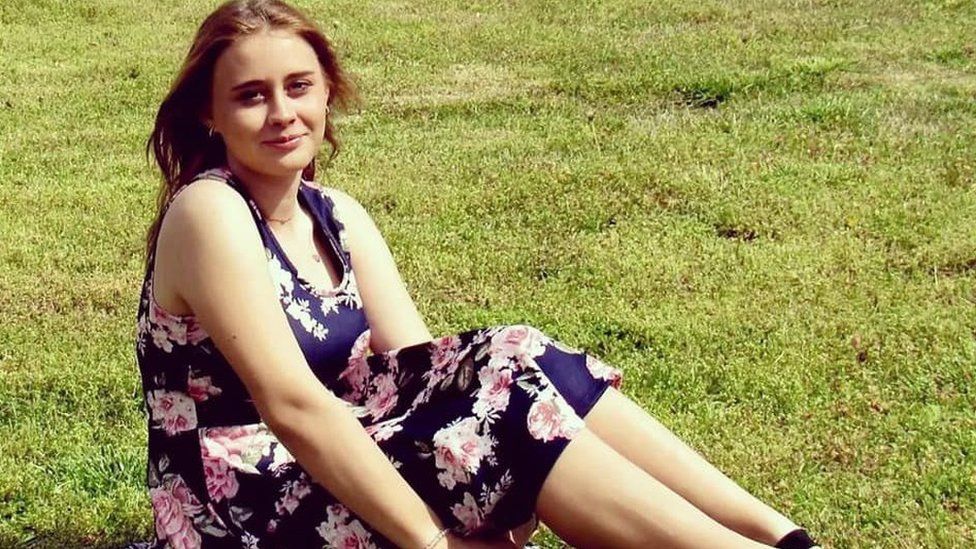 Seven bodies have been found on a property in Henryetta, a small town in rural Oklahoma, during a search for two missing teenagers.
Police said they believe the girls they were looking for, Ivy Webster, 14, and Brittany Brewer, 16, were among the dead.
The corpse of Jesse McFadden, a felon and registered sex offender who police said the girls were travelling with, was also found. Police did not list the cause of death.
Local officials have not publicly identified the other four bodies, but Janette Mayo, 59, of Westville, Oklahoma told AP News the other victims were her daughter, Holly Guess, 35, and her grandchildren, Rylee Elizabeth Allen, 17, Michael James Mayo, 15, and Tiffany Dore Guess, 13.
Ms Mayo said the sheriff's office had notified her. She told AP her family had not known about McFadden's criminal record until a few months ago. "He lied to my daughter, and he convinced her it was all just a huge mistake," she told the outlet.
The Oklahoma Highway Patrol issued an endangered missing person advisory for Ivy Webster and Brittany Brewer on Monday.
They were reported to have been friends with Holly Guess, and to have spent the weekend with the family.
Authorities executed a search warrant at McFadden's home after he failed to attend court on Monday morning. He was due to stand trial for 2017 allegations of soliciting a minor and possession of child pornography.
Okmulgee County Sheriff Eddy Rice said he believed Ivy and Brittany were found in the search, but said the state medical examiner would need to confirm their identities. "Our hearts go out to the families and friends, schoolmates and everyone else," Mr Rice said.
Brittany's father, Nathan Brewer, told local news he was in shock. "I'm lost. I'm really lost. End of school's fixing to be here, she ain't gonna be there. I mean she's gone," he said. "I have five kids but she was like my sidekick."
"Brittany was an outgoing person. She was actually selected to be Miss Henryetta … coming up in July for this Miss National Miss pageant in Tulsa. And now she ain't gonna make it because she's dead."
At a vigil held on Monday night, Mr Brewer told the crowd "it's just a parent's worst nightmare".
Henryetta Public Schools posted on Facebook that it was mourning the loss of several of its students. It cancelled a graduation planned on Monday for kindergarten students until further notice, and said it would provide students with grief counselling and access to mental health professionals.
"Our hearts are hurting," the post read. "Please continue to keep these families in your thoughts and prayers."