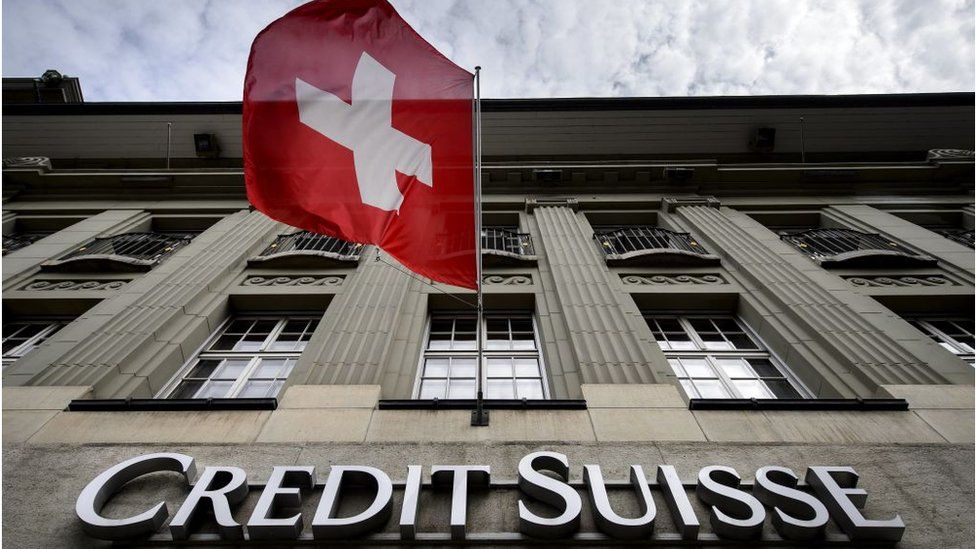 Asian investors have joined a series of landmark international lawsuits being filed against the Swiss government over its handling of the takeover of troubled bank Credit Suisse.
In March, Swiss authorities forced Credit Suisse to merge with larger rival UBS amid fears it could collapse.
The move rendered worthless $17bn of bonds held by investors.
Companies sell bonds to investors to raise the funds they need, paying the money back over time with a premium.
The type of bonds he bought from Credit Suisse are known as AT1 bonds, or contingent convertibles. They normally carry high yields for investors but are considered among the riskiest bonds that banks issue.
Investors know that in dire circumstances this type of debt can be written down to zero, which is exactly what happened when UBS was told to take over Credit Suisse.
The Swiss financial regulator, Finma, has not commented directly on the lawsuit but in March said "the contractual conditions" for a write down were met.
AT1 bonds, they said, can be wiped out in a so-called "Viability Event" – in this case the extraordinary liquidity support granted by the Swiss government to Credit Suisse on 19 March.
Nevertheless, dozens of individual bondholders in Singapore have joined what is believed to be thousands of aggrieved retail investors globally, who are challenging the Swiss authorities in court. Lawyers say they have been inundated with enquiries.
The bondholders' main grievance is the manner in which the merger was conducted.
Central to their claim is who was given priority when the bank failed. The terms of the bonds show that bondholders are, if possible, supposed to be compensated first, after which come shareholders. But in practice, shareholders were allowed to exchange their Credit Suisse shares for UBS shares, albeit at a vastly reduced value.
It means, in effect, that those who had bought shares got something, while those who had bought bonds got nothing.
The legal firm representing bondholders has called the Swiss regulator's decision "an unlawful action" that has had "devastating consequences on thousands of retail and small investors globally."
Investors are also unhappy with reassurances they received from Credit Suisse, despite the fact that the bank was going through enormous difficulties.
Legal experts have privately expressed doubts over whether the investors will be successful. But given that Swiss law only allows for a limited period in which claims can be submitted, bondholders say it is now or never.