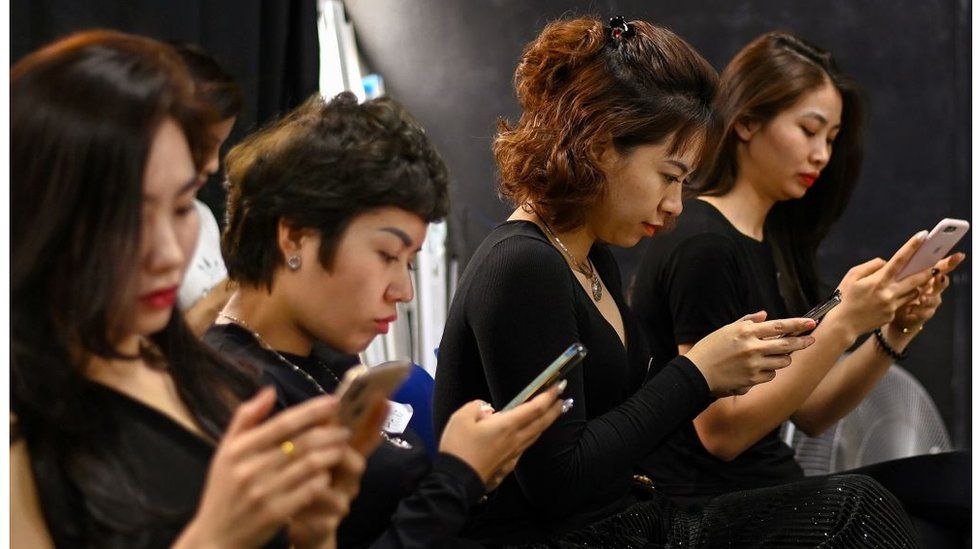 Social media users in Vietnam must soon verify their identities, in what the government says is a bid to crack down on online scams. The move will enable them to track down offenders who use anonymous accounts to break the law.
Unverified accounts on platforms such as Facebook will be "dealt with," said an official, who did not elaborate.
It's the latest in a series of restrictions imposed on social media users in Vietnam.
Last year, social media platforms were required to take down news deemed as fake in 24 hours, rather than the previously mandated 48 hours.
Laws requiring tech firms like Google and Facebook to store users' data locally were also passed in 2022.
This gave the government "greater ability to pressure companies and is likely to lead to violations of the rights to freedom of expression, association, and privacy," Human Rights Watch said.
The latest regulations are part of the upcoming Telecommunications Law Amendment, which must be passed by lawmakers and are expected to come into effect by end-2023. Full details have not been revealed yet.
Not all providers in Vietnam currently offer identity verification.
However, both local and foreign social networks, whether individuals or organisations, must comply with the new rules.
Information deputy minister Nguyen Thanh Lam told the state-run Voice of Vietnam outlet that while authorities can identify social media account holders that break the law, they cannot be tracked down as they use cross-border applications.
Experts say that while disinformation and rising hate speech are legitimate concerns for governments in South East Asia, governments including Vietnam's have used vague definitions to exert greater control over the digital space.
"This weaponizing of fake news has served to tighten the regimes' grip on information to the detriment of a healthy information environment," a study by the The ISEAS-Yusof Ishak Institute found.
In the 2023 World Press Freedom rankings, Vietnam was ranked 178 out of 180, just above North Korea and China.