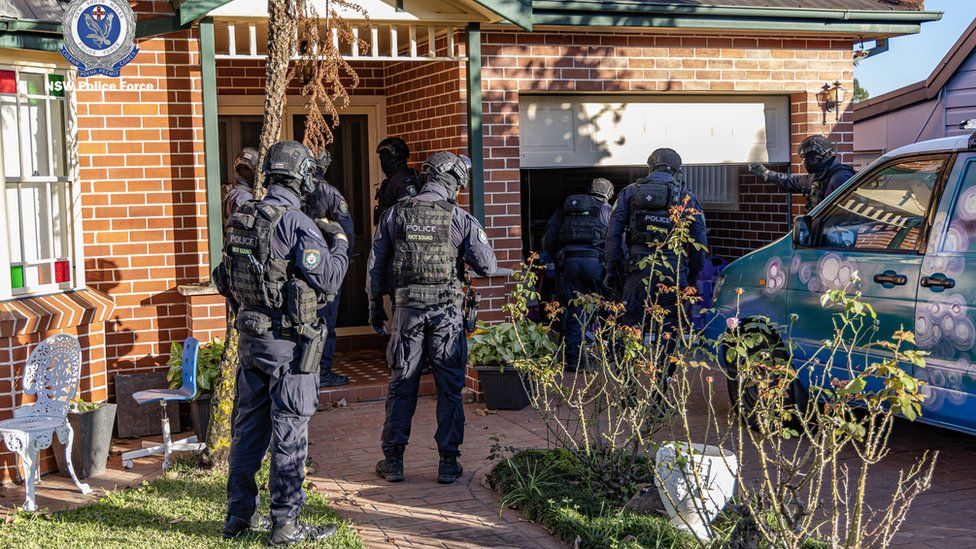 A high-profile Sydney jeweller has been arrested for allegedly planning a robbery at his own luxury shop, and then making a bogus insurance claim.
In January, two men allegedly threatened Michel Germani and a female staff member at his central Sydney store, demanding access to the safe.
But police say Mr Germani, 65, actually organised the incident to defraud his insurance company.
He now faces a string of charges including robbery, fraud and deception.
Police have not disclosed what was taken in the raid, but Detective Superintendent Joe Doueihi said Mr Germani had made a claim for a "substantial amount of jewellery of a sizeable dollar amount".
"I can indicate there is sufficient evidence that would implicate the store owner in orchestrating that robbery," Det Supt Doueihi told reporters on Tuesday.
Two other men aged 37 and 57 were arrested and charged in connection with the case last month, police said, and more arrests are anticipated.
The alleged fake robbery unfolded on 19 January when two men made an evening appointment at the Germani George Street store in Sydney, and then turned on Mr Germani and a female staff member, police said.
The 47-year-old woman was allegedly threatened by one man with a knife, and both she and Mr Germani were then restrained before the robbers fled the scene.
Det Supt Doueihi said the woman had suffered physical injuries and was left "absolutely traumatised" by the incident.
"She was purely an innocent agent and the victim of what she believed was a robbery," he said.
Michel Germani set up his Australian business in the mid-1980s, and it became one of the country's best-known jewellery brands after it sponsored the TV show Sale of the Century from 1988-2001.
The Germani website cites "extensive experience in creating distinctive, cosmopolitan, unique and exquisite jewellery" for a range of clients, including the Saudi royal family, the late Elizabeth Taylor and Princess Diana.