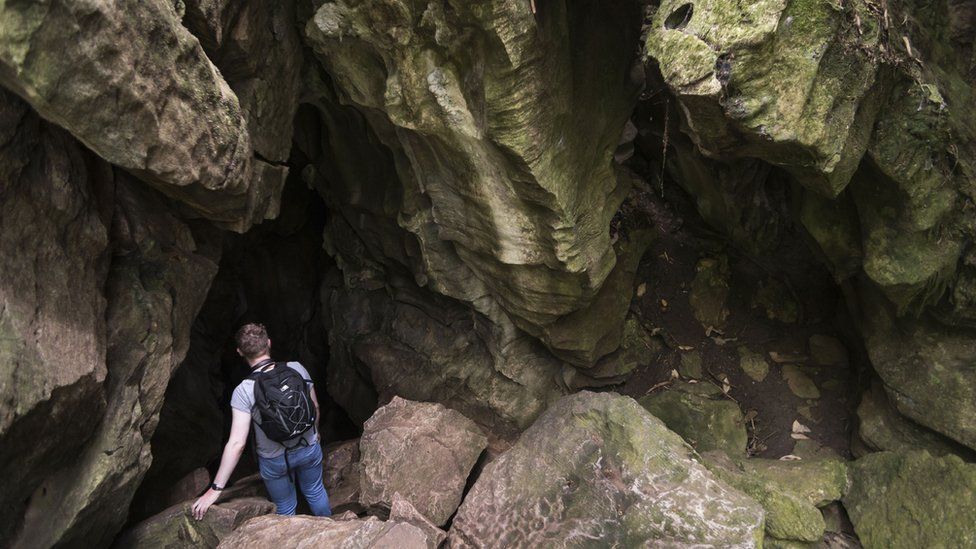 A body has been found in New Zealand caves where a teenager went missing during a school trip on Tuesday.
He was among a group of 17 who went to the Abbey Caves despite widespread flooding in the Auckland region.
The group was initially trapped but 14 students and two teachers made it out safely. The boy, aged between 15 and 16, was unaccounted for.
New Zealand police said the body was recovered late on Tuesday local time, but has not been formally identified.
Auckland, New Zealand's largest city, has declared a state of emergency after heavy rainfall stranded cars, uprooted trees and disrupted public transport.
But most roads that were earlier closed reopened on Wednesday and public transport was operating.
The Abbey Caves, a series of three underground caves on the upper North Island, features limestone outcrops and sink holes. The cave system is prone to flash flooding.
The caves remained behind a police cordon on Wednesday, even as well-wishers left flowers there.
Prime Minister Chris Hipkins has weighed in, telling the New Zealand Herald that it is "every parent's worst possible nightmare" not to have their child return home from school.
Police Superintendent Tony Hill also acknowledged that the public will want answers on the "very distressing" event.
The incident has raised questions about why the school trip went ahead even after weather forecasts warned of heavy rains.
The group is from Whangārei Boys' High School. In a post on the school's Facebook page on Wednesday, principal Karen Gilbert-Smith wrote: "It is really important for me to let you know how devastated we are that one of our whānau [family] have lost a much loved, and treasured, son and brother."
"The impact of this tragedy is being felt widely amongst our school staff, students and community."
The Auckland region in New Zealand has been hit by several extreme weather events thus far this year.
From January to April, it received 90% of its average total annual rainfall, with some areas receiving up to 35mm (1.3in) of rain in just one hour.