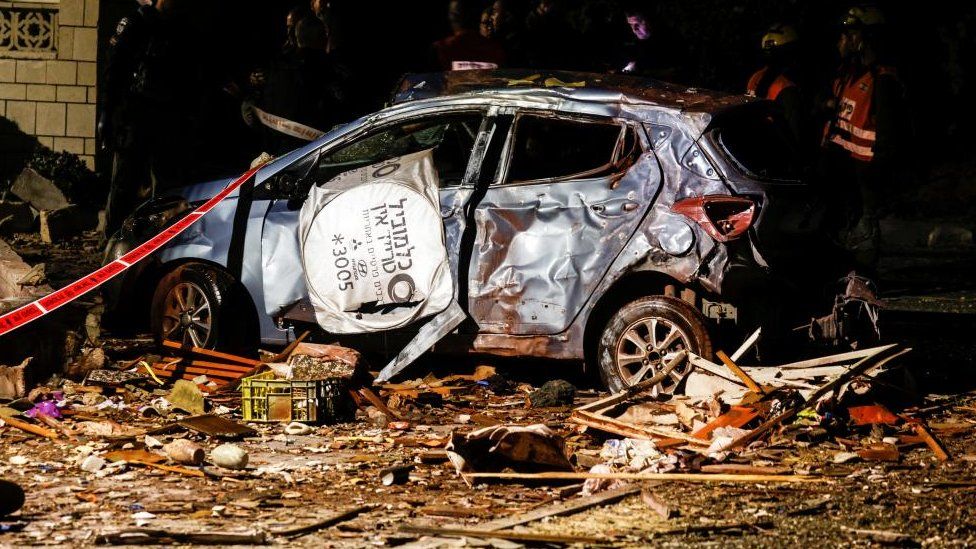 A pre-dawn Israeli air strike on an apartment in the Gaza Strip has killed a top Palestinian Islamic Jihad (PIJ) commander and one other person.
A warplane attacked an apartment on the fifth floor of a building in Hamad Residential City, near Khan Younis in the south of the strip.
On Wednesday militants in Gaza fired more than 460 rockets at Israel.
The Israeli military hit more than 130 militant targets in Gaza, in the heaviest fighting in nine months.
Twenty-five people have been killed in Gaza since Tuesday morning when Israel began its operation against the PIJ, the Palestinian Ministry of Health there says. Those killed include at least 10 civilians and three other PIJ commanders.
Israeli army radio said four people, including three children, had been killed in Gaza by rockets falling short, though this has not been corroborated by Palestinian sources.
There have been no fatalities in Israel, though some rockets have hit homes and buildings. Most have landed in open areas or been intercepted.
The armed wing of the PIJ confirmed that the head of its missile unit, Ali Hassan Ghali, also known as Abu Muhammad, had died in Thursday morning's attack.
The PIJ is the second biggest militant group in Gaza after Hamas, and has been responsible for many of the rocket attacks on Israel in recent years.
Israel's military confirmed it had targeted Ghali and what it called two "other Islamic Jihad operatives in Gaza".
They described the commander as a central figure in the PIJ who had been "responsible for the recent rocket barrages launched against Israel".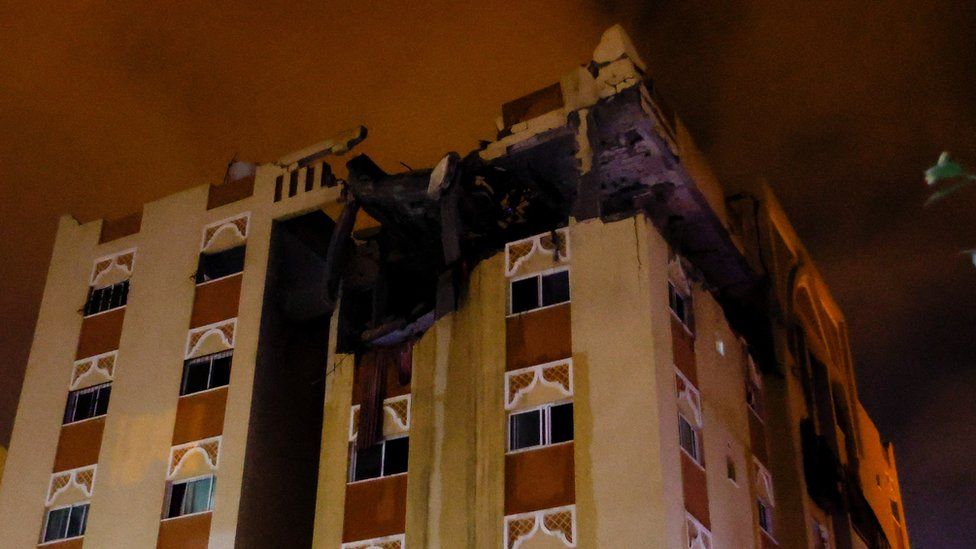 On Wednesday night, Israeli Prime Minister Benjamin Netanyahu warned that Israel's campaign was not over.
"We have hit Islamic Jihad with the most significant blow it has ever suffered," he said, referring to the killing of the three PIJ commanders on Tuesday.
Egypt is reported to be working to try to secure a truce between the two sides.
This week's air strikes were the deadliest since three days of hostilities between Israel and PIJ last August, in which 49 Palestinians were killed in Gaza.
There was a serious flare-up last week, as PIJ and other groups fired more than 100 rockets into Israel over two days, following the death in an Israeli prison of a Palestinian hunger striker. The Israeli military carried out air strikes on sites it said were linked to Hamas in response.
Tensions also remained high in the occupied West Bank on Wednesday, after Israel carried out arrest raids.
Two Palestinians were killed in the town of Qabatiya by Israeli forces, who said the pair had fired at them. An Israeli soldier was also seriously wounded during a separate exchange of fire with Palestinian gunmen in Tubas.